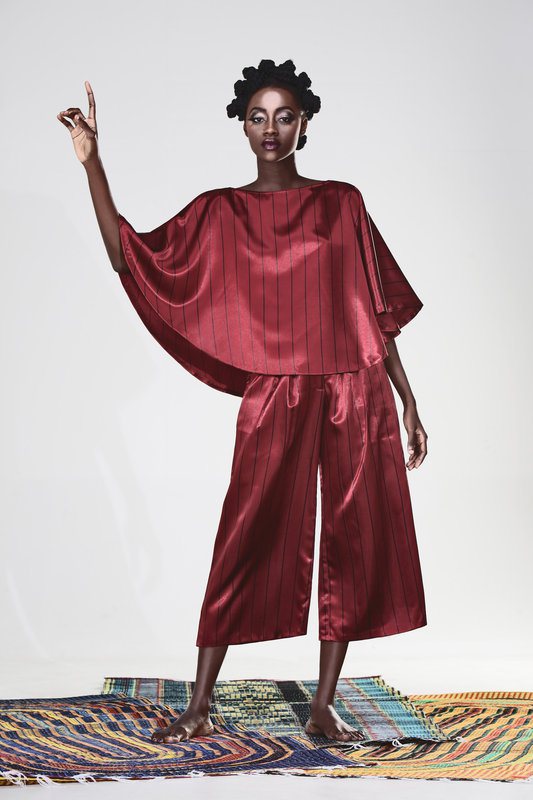 How about starting your day with some Ivorian fashion?
From fashion label AWL – Awale, we bring you the ethnic "Traditions" collection for the Fall/Winter 2015 season. The collection is moving and is birthed from a story about a couple of craftsmen from Grand-Bassam, Ivory Coast. These men embarked on a journey in search for their roots and to pass on their knowledge.
As expected, the collection's pieces have a tribal theme with marked foreheads and subtle & contrasting prints. The models pose on woven mats on the ground, with faces painted and the photography giving more contrast to the darkness of their skin.
See the collection below;
Photo Credit
Photography: Makke Abbas
Art Direction: Ja Far
Makeup: Marilyne Okou
Models: Fanta' Styck & Kherann Chatry
To find out more about the design label, visit www.awalestudio.com