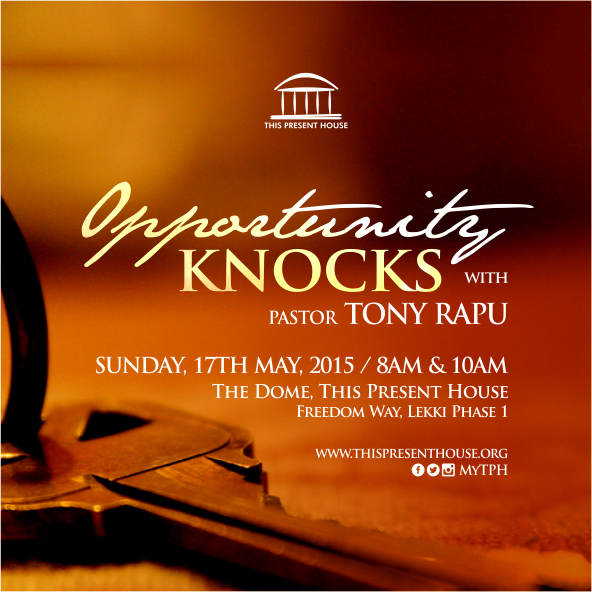 What comes to mind when you think of the word 'Opportunity'?
Many times, we think of opportunity as a profitable chance, a favorable moment, or the right set of circumstances, but heaven's perspective covers a more elaborate scheme of victory in the face of defeat, liftings in the midst of casting downs and strength in our darkest hour.
Join Pastor Tony Rapu in two extraordinary services this Sunday morning at This Present House as he brings a word in season themed 'Opportunity Knocks'.
Date: Sunday 17th May, 2015
Time: 8 AM & 10 AM
Venue: The Dome, This Present House, Freedom Way, Lekki Phase 1, Lagos.
You can join the service live via www.thispresenthouse.org/watch-online
___________________________________________________________________________________
Sponsored Content