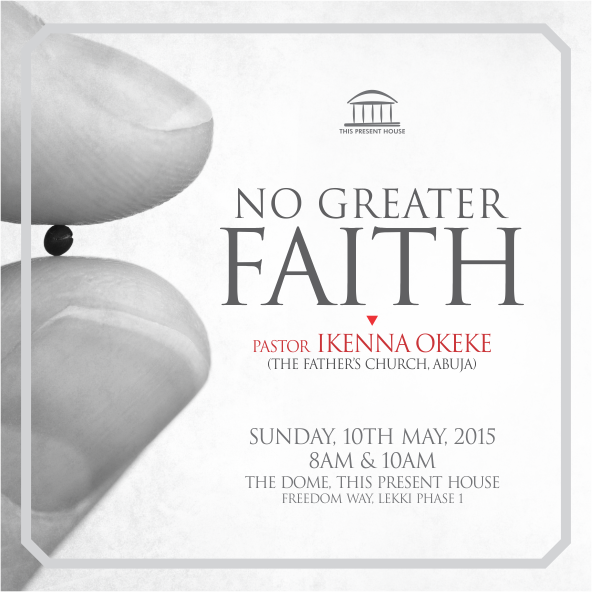 This Sunday brings chronicles of unfailing hope and perseverance to This Present House with Pastor Ikenna Okeke (Lead Pastor, Father's House Church, Abuja) in two Sunday morning sessions themed 'No Greater Faith'.
Join us for what promises to be an inspiring journey into faith!
Date: Sunday, 10th May, 2015
Time: 8 AM and 10 AM
Venue: The Dome, This Present House, Freedom Way, Lekki Phase 1, Lagos.
Join us online at www.thispresenthouse.org/watch-online
______________________________________________________________________________________
Sponsored Content