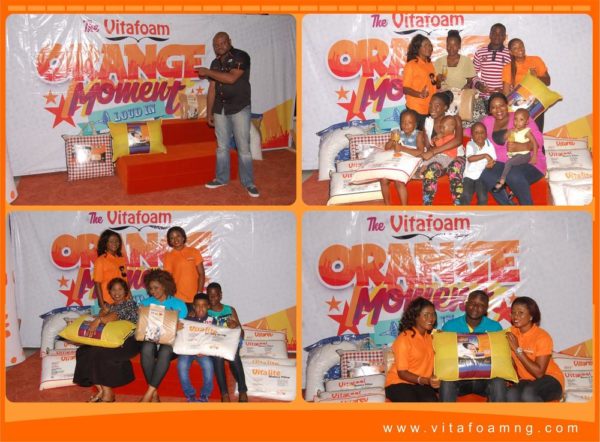 The Silverbird Galleria Port-Harcourt lit up with different shades of excitement as Vitafoam stormed the yard with the Orange Moment Loud in Your City campaign. The exciting sequence of events started at Ile-Ife, moved to Ado-Ekiti, Ibadan, Abuja and now Port-Harcourt is the latest city on the block to experience the Orange Moment.
The event was lively and interactive as customers were informed and educated on how to avoid buying fake Vitafoam products and the benefits of the product ranges they have.
The highlights of the event included the "make a bed in 60 seconds" competition, the list 16 Vitafoam products aside mattress and pillows and the stating of the Vitafoam brand promise challenge.
Check out the fun photos from the event:
The excitement continues at Akwa-Ibom on the 20th of May 2015.
______________________________________________________________________________________________
Sponsored Content