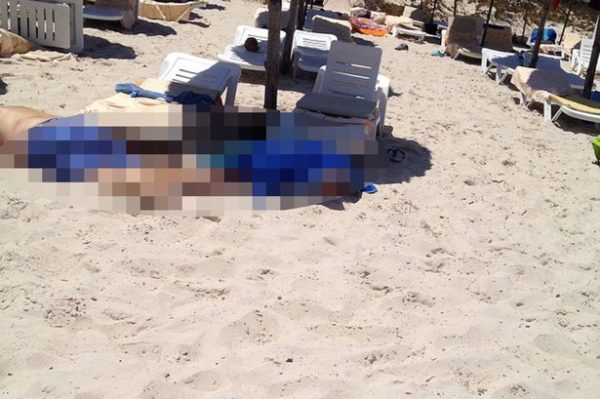 Gunmen on Friday killed at least 27 people at a Hotel Riu Imperial Marhaba in Tunisia.
One of the gunmen has been killed, as policemen engaged the men in fierce gun battle, CNN reports.
According to an eyewitness account given by a woman from Wales:
"She saw bloodied bodies lying in the sand and people from neighboring hotels jumping over to fences to get to her hotel. She said she is staying about a mile from the main attack scene, but visitors there still took precautions by putting mattresses up against the door to slow any gunmen who might try to barge in.
The hotel guest said she heard at least 30 seconds of sustained gunfire, though things have become relatively quiet by early afternoon."
The incident has been classified as an act of terror.
Photo Credit: UK Mirror