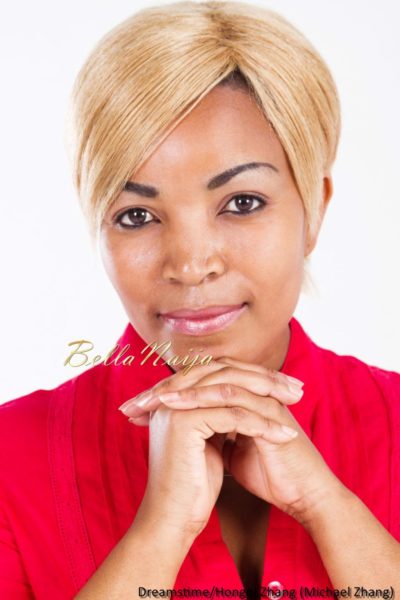 I like to think that a place of worship is somewhere I can let go. I've always had this idea of everyone coming to worship much like you would visit a hospital – you're not concerned about what the other person has; you just want to get rid of that fever.
This 'unrealistic' idea of mine was however, stomped on by a thousand cows in the form of 2 women at church last Sunday afternoon.
It was a great service and I was having so much fun – I was even sweating and not even concerned about my makeup. After the message, the Pastor comes up and begins his intro to an altar call. The whole church goes silent; one of those eerie silences like when a teacher asks who the President of Kazakhstan is. The pianist gets back on the stage and starts playing that medley that makes you feel guilty, even when you're probably not; and I hear the words – "If you know you're here and you don't have a relationship with God. If you know that if the trumpet sounds this very second, you are not certain of making Heaven, come out now and get right with God".
I don't know about you, but this part always makes me do a double check on my conscience. I start thinking 'if God comes now, will I really make heaven? Maybe I should go out…but then again I went out last week. Won't this man think I'm possessed if I go out again?'. While I was deciding on my after-life fate, I noticed people had started walking out. First a man, then a lady who seemed to be his wife (how cute), then a young girl, and then a boy with blonde dreadlocks. Hmm, blonde locs…an interesting choice. But the women sitting beside me didn't think so.
As those who came out lined up in front, some crying tears of joy and others with heads bowed, I couldn't help but listen to the conversation going on beside me. My neighbors, with whom I had been participating in a game of "Turn to Your Neighbor and Say" with, had a problem with the boy with locs. When he first came out, neighbor No.1 said – "Chai, thank God oh! The devil really had this boy. See how his hair is. If my son brings this one home I will just disown him." Then neighbor No. 2 goes – "My sister don't worry. He has given his life to Christ now, he will cut the hair. I don't even know what a man is doing with this kind of hairstyle sef".
As I listened to what they were talking about it took me back to a few days ago. I recently dyed my hair for the first time with blonde highlights and have been feeling myself. But when I met up with a friend of mine he  gave me a new perspective to that decision. "Did you dye your hair?" "Yeah, you like?" "It's okay. Hmmm…so you're a bad girl?" "Wait what?" "You're a bad girl. Can't you remember those days back in school. If you dye your hair then people would think you're a bad girl! Don't you remember Doyin?"
Ah yes, Doyin! She was that "bad girl" your mother flogged you for hanging around – and all this happened after she dyed her hair blonde like her mom who ran a beer parlor. Enough said! In those days, dying your hair was a lot like bleaching your skin – Most people think only bad girls do it.
But does that notion still exist? Even with so many people colouring their wigs red and blue and blonde, it seems when it is done to your natural hair you are automatically put on an invisible black list that no one sees but everyone acknowledges. This boy had come to church the best way he knows how – by the way, do you know how long it took him to grow that hair? But some people expect a sudden 'magical' change when you decide to live life differently. My uncle calls it the #NewGovernmentSyndrome.
So I'm stuck with the questions – does it boil down to presentation or should some hairstyles just not be seen on worship grounds? Does the same thing apply to makeup? Maybe some trends just aren't "holy" enough? Share your thoughts with me!
***
Hey, please note this post has been written from my own point of view – however I would love to hear about your experiences. Have you had this kind of experience before? If you're a Muslimah or from any other denomination, what restrictions do you face when it comes to expressing yourself through your beauty choices?
Photo Credits: Dreamstime/Hongqi Zhang (Michael Zhang)