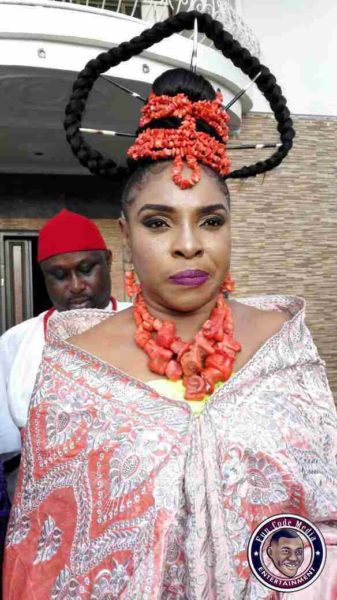 Nollywood veteran Liz Benson stars alongside Yul Edochie, Chiwetalu Agu, Obi Okolie, Geraldine Ejiogu, Stephanie Scott, Adaeze Eluke, Queeneth Hilbert, Uju Okolie, Andy Ike, Jazzy Okey, George Chibueze and more in 'The Palace'.
'The Palace' is produced by Divine Touch Productions Limited, headed by Kingsley Okereke.
Speaking on the movie, he said:
"Rarely do we see soap operas that are filled with top Nollywood celebrities. Basically, it may be the bane of budget, as it involves good and huge funding to get them involved. But here as you can see, we involved all those big names. We want them to do a total different thing from the usual Nollywood films."
Plot: It divulges the story of a king who married but got betrayed by the wife whom he had so much love and trust for. After battling with the emotional upset, he bounced back but developed a high level of hatred on women. As if that wasn't enough, his son and heir apparent to the throne took the same line of lifestyle. Could they all cope with it till the rest of their lives? Even when another heir apparent will be produced by a woman? These are the intrigues to unravel in this suspense-filled series.
The movie is directed by Chika Anyanwu.
Check out some behind the scenes photos below.
Photo Credit: Ugochukwu Favour-Mayor/Fun-Code Media