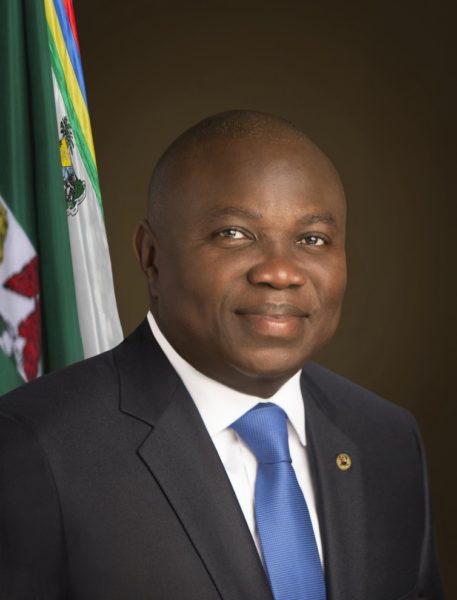 The Lagos State chapter of the All Progressives Congress (APC) on Monday said that the Peoples Democratic Party (PDP) was not well informed on Gov. Akinwunmi Ambode's declaration of assets.
Joe Igbokwe, the Publicity Secretary of APC, in a statement in Lagos, described the demands of PDP as 'uncoordinated thought'.
The News Agency of Nigeria (NAN) reports that the Lagos State Chapter of Peoples Democratic Party, had on Sunday called on Gov. Akinwunmi Ambode to publicly declare his assets on or before June 29 or be regarded as a 'pretender governor'.
It had made the call in a statement issued by its Publicity Secretary, Taofik Gani.
The APC, in its own statement, however, said that the Lagos PDP needed to be aware of the constitutional provisions regarding asset declaration before making such demands.
"PDP Lagos continues to make us believe it exists in Lagos where it has been dealt serious electoral blows year in year out. This can only be the fruits of uncoordinated thoughts or a way of expressing their electoral frustration.
It is not surprising that Lagos PDP is coming out the way they did after the thorough APC victory in both Lagos and the centre, as well as majority of states in Nigeria. 'The constitutional provision on assets declaration and the fact is that as incoming Governor, the governor declared his assets with the Code of Conduct Bureau, in keeping with the constitutional requirements for his office.
It is certain that Lagos PDP is unaware of what the Law says on asset declaration which states that on assumption of office and exit from office, the Governor or any other political office holder is bound by law to declare his assets to the Code of Conduct Bureau at both points.
It is the duty of CCB to verify your claims at the point of exit of office against what you declared at the point of entry,'' the statement said.
According to the APC, the Governor has now plunged deep into the demanding task of governing Lagos.
"We would wish to inform Lagos PDP that Gov. Ambode is full of energy, full of ideas , robust , capable and totally committed in dealing with the complex problems of a mega city like Lagos for which he is elected," it said.