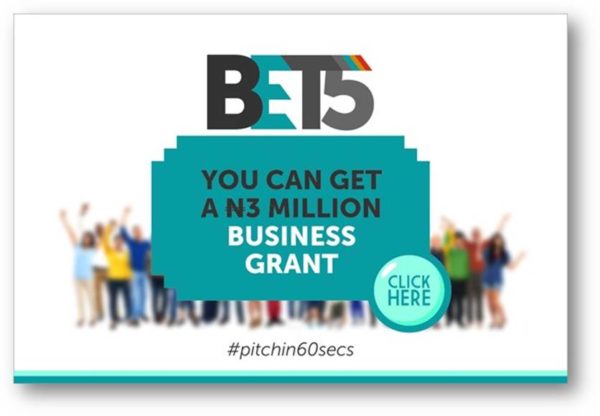 Entrepreneurs across the country now have an opportunity to win over N3 million to take their businesses to the next level in the Diamond Bank-BET #Pitchin60secs competition.
The Building Entrepreneurs Today (BET) is a Diamond bank CSR initiative to promote Entrepreneurship by providing financial grants and business education training to MSMEs across Nigeria. The Capacity building programme aims to inculcate in small business owners the fundamentals of developing entrepreneurship competency, business acumen and the stamina to build and grow businesses over a period of six months. At the end of the training, the top five (5) entrepreneurs are selected and awarded a Three Million Naira (N 3,000,000) grant each to take their businesses to the next level.
In line with this year's theme which has been tagged "Pitch In 60 Seconds", Entrepreneurs applying to the programme would also be required to submit a 60 seconds video which will show them pitching their business ideas to the public.
Application for this year's edition of BET is now open to the general public.
To apply, please visit: www.diamondbankbet.com for more information.
_______________________________________________________________________________
Sponsored Content