The turn up at Nigerian weddings is so hype! Forget the club, weddings is where it goes down… and by 'it' we mean vigorous dancing.
Ezinne Asinugo of CEO Dancers was the maid of honor at her sister Adanna and her groom Uche's wedding recently. Here's her photo with the rest of the bridal party.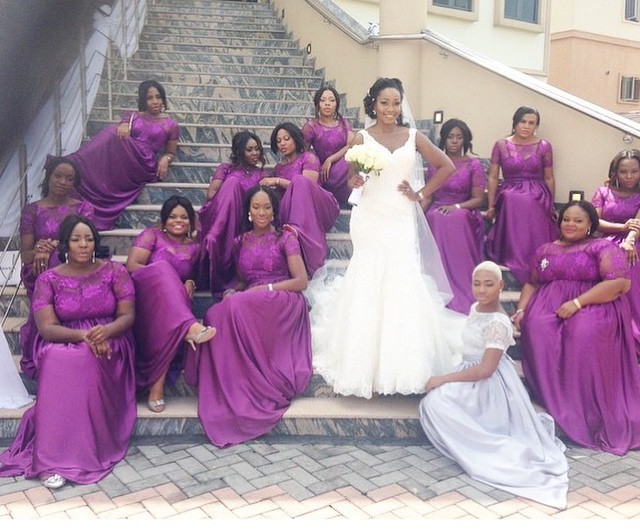 When it was time for the after party, she put on a mask and put on a show.
Here's a guest at a wedding last weekend, captured by Lutosing Bela.
Here's another recent wedding, this one from a Nigerian wedding in the UK. Video via @poshnsparkledecorations.
Earlier this year, actress Ivie Okujaye did the split when she performed at her wedding.
What next?! We can't wait to see.