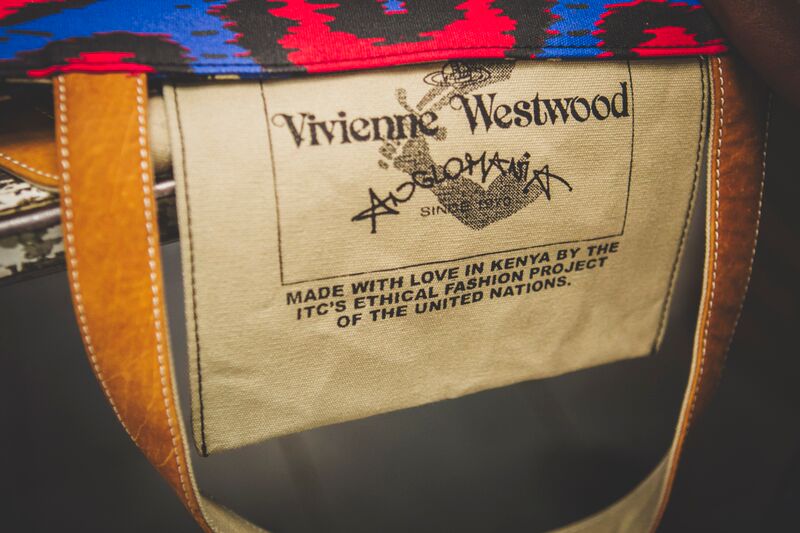 It's been 10 years since legendary designer Vivienne Westwood and the International Trade Centre's Ethical Fashion Initiative (EFI) collaborated to support artisans in Africa develop their skill and improve their financial prospects, through the production of unique bags made in Africa. Read more about it Here.
To celebrate their anniversary, they are working on a new line of bags with prints that hit close to home for the designer.
Over the past 5 years, this project has supported thousands of micro-producers from marginalized communities to provide sustainability for a significant number of African artisans, mostly women, who have struggled and gained their way out of poverty through this initiative.
According to Simone Cipriani (Founder & Head of EFI) – These products have been described as the exact opposite of fast fashion – "it is responsible fashion working for a better promotion of growth of sustainable businesses in the place of aid dependency".
Speaking on their new landmark and the journey Vivienne Westwood said – "What a wonderful experience it's been. I really want to thank the International Trade Centre and the team in Africa. It's been, and still is, such a gratifying experience to know the opportunities we are able to give to people. And the bags we make in Africa are still my favourite!"
The collection has the fashion label's its iconic Squiggle, Scribble Tartan and Argyle prints and has introduced new Snakes and Ladders and the Democracy Fracking prints. These echo Vivienne's environmental and political message.
The Snake Board Game Shopper, complete with a hand painted Snakes and Ladders board print with accompanying limited edition dice and game counters, which have been cast in brass using recycled car parts and taps by the artisans in Nairobi – transforming the playful bag into a board game.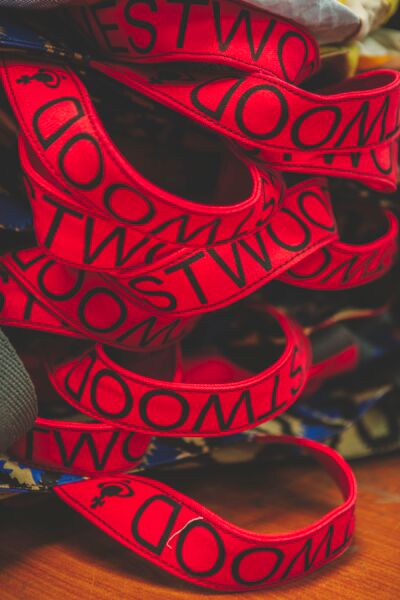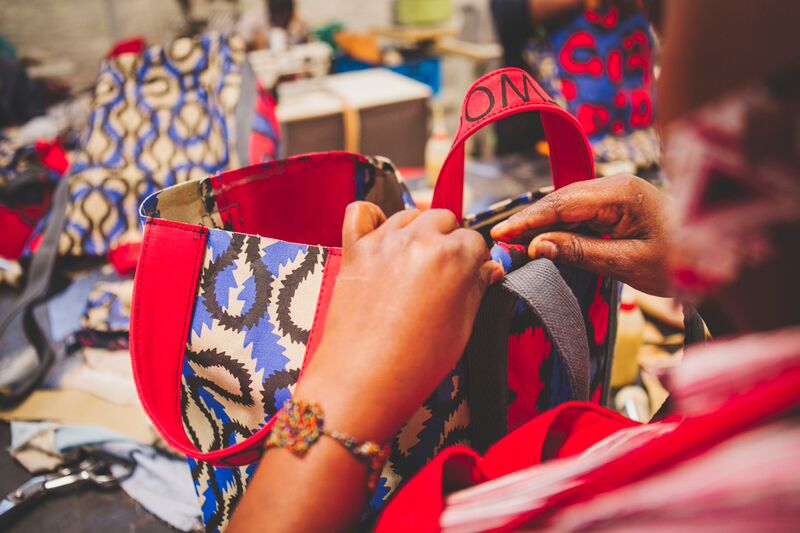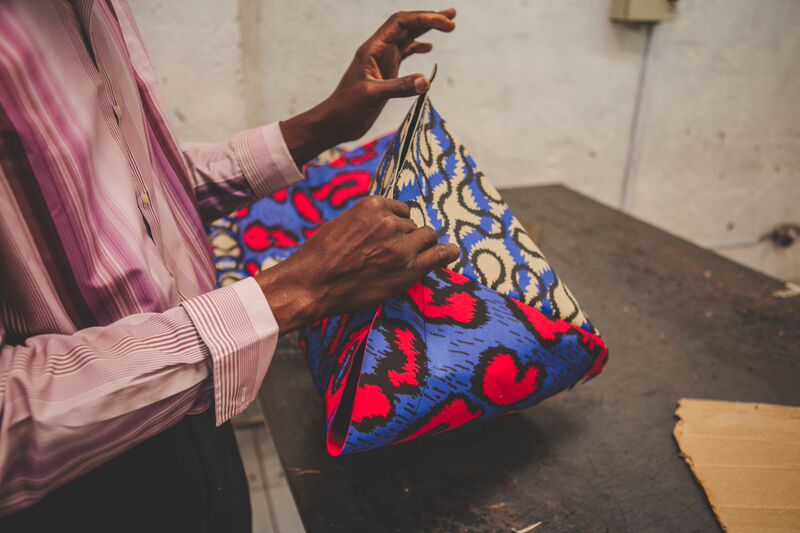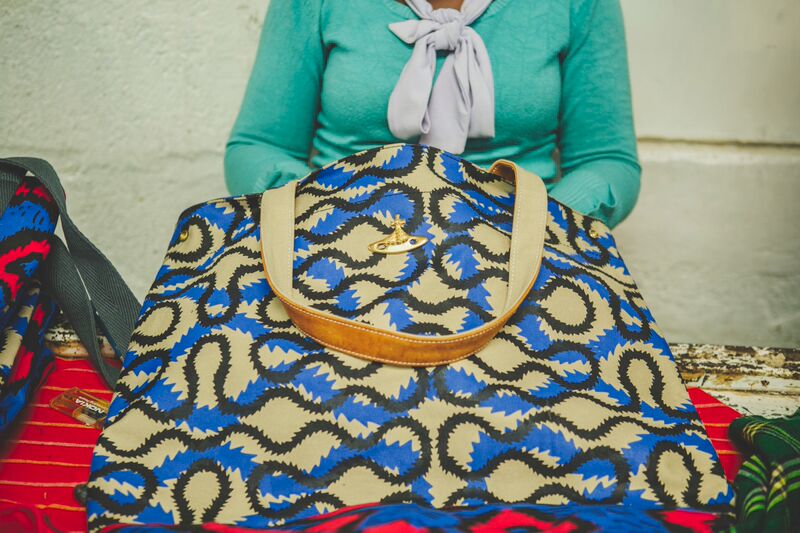 Congratulations on 10 years – here's to 10 more!
To find out more about the EFI, visit www.ethicalfashioninitiative.org or find them on Facebook: Facebook.com/EthicalFashionInitiative
Photo Credit: Ethical Fashion Initiative