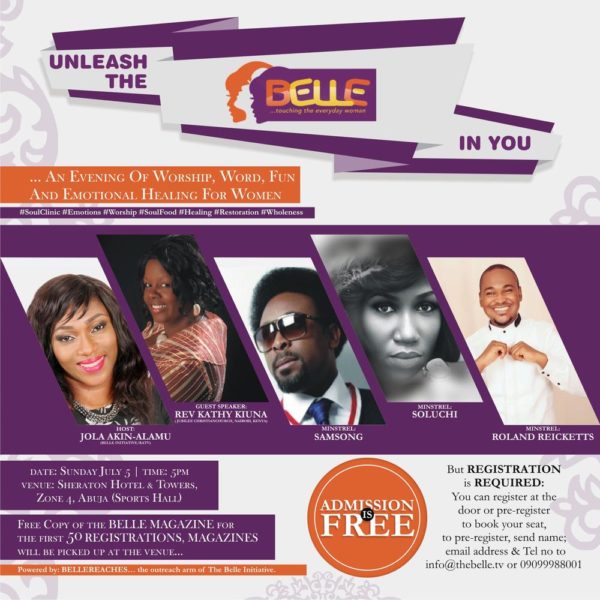 London was powerful, Lagos was awesome and now the Belle Initiative is coming to Abuja!
If you are a woman, we invite you to a special evening of Worship, Word, fun and emotional healing
This is your personal invitation to "Unleash the Belle in you".
Join the Host of the belle initiative, Pastor Jola Akin-Alamu and special guest Rev. Kathy Kiuna of Women without Limits and Jubilee Christian church Nairobi as well as Psalmists Samsong, Soluchi and Roland Rickets.
Date: Sunday, July 5th
Time: 5 PM
Venue: The sports hall of Sheraton Hotel & Towers, Zone 4, Abuja
Admission is Free, but registration is required. You can register at the door or pre-register to book your seat.
To pre-register, send Name, Email address & Phone number to [email protected] or 0909998001. FREE Copy of the BELLE Magazine for the first 50 Registrations, Magazines will be picked up at the door.
______________________________________________________________________________________________________
Sponsored Content