Hi BNers,
It's Wednesdays and time to get the scoop on some of the best deals/discounts happening around you.
***
Get 10% off a Short Course in Fashion Illustration with Martwayne!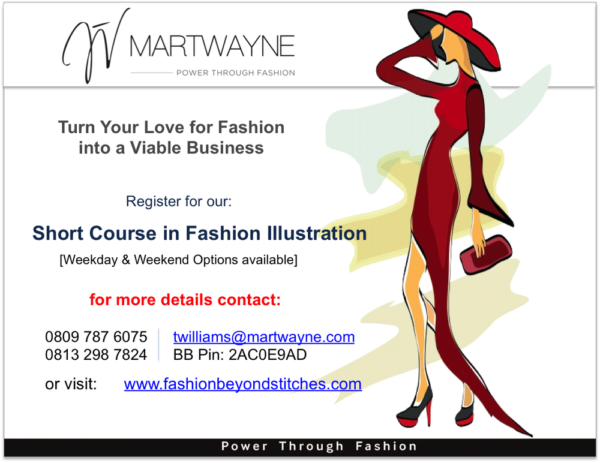 The Short Course in Fashion Illustration teaches how to draw and clothe a fashion figure from scratch! The Course teaches how to communicate your design ideas on paper.  This is perfect for you if you are developing a fashion collection, meeting with your customers and creating a fashion portfolio.  It is suitable for beginners who have no idea how to draw and also illustrators who want to improve on their drawing skills.
Modules:
–  Principles of the Angular Figure & The Fully Fleshed Fashion Figure
–  Facial Features & Hair
–  Giving Life to Your Figure & Creating Movement
–  Basic Clothing Types, etc
Duration & Registration Details: Weekday Option begins 11 August, 2015 for 4 weeks.  Classes are on Tuesdays & Fridays from 11am to 3pm.  Course Fees are N40,000 (all inclusive of your drawing and writing materials, textbooks and your training certificate) but you get a 10% discount for payments by 7 August, 2015. Weekend Option begins 5 September, 2015 for 8 weeks.  Classes are on Saturdays only from 12 noon to 4pm.
Payment of the Course Fees by 28 August, 2015 attracts the 10% discount as well.
Venue Details will be sent to registered participants. To register, simply pay the fees into the following account:
Account Details:
Name:   Martwayne Dynamiques
Number: 101 411 8569
Bank: Zenith
For more information please call 08132987824 or add 2AC0E9AD on BBM. You can also email [email protected]
Find Out How to Win a Matching Bag & Wallet Worth N40000 from Paul's Boutique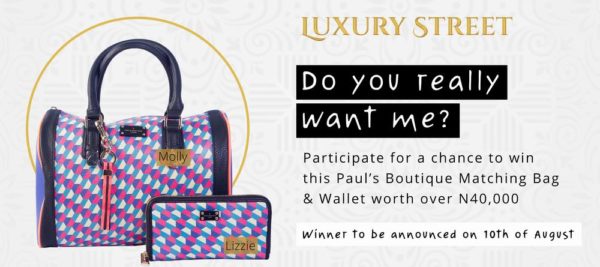 To celebrate her online store launch, Luxury Street is giving away this matching set from Paul's Boutique; a Molly and Lizzie set.
For a chance to win:
1. Follow on Instagram @luxurystreetng
2. Repost the picture to your personal Instagram page with the hashtag #LSgiveaway
3. Tag 10 people and the person with the most likes wins.
The competition runs till the 10th of August, 2015
Get 40% off all FENDI Sunglasses at House of Lunettes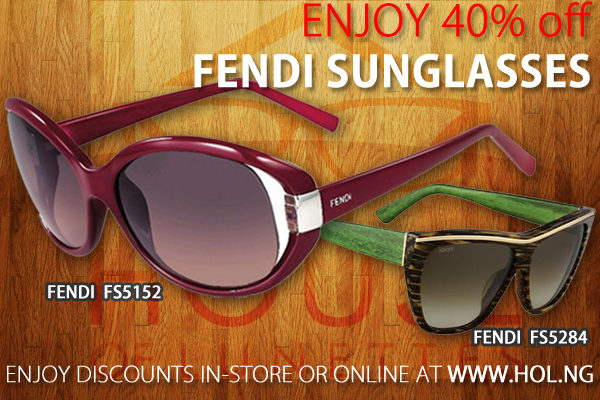 LADIES! Enjoy Huge Savings of 40% Off All FENDI Sunglasses at House of Lunettes Nigeria from today through Sunday August 2nd. Also drop by our MMA2 Ikeja Store to Enjoy more discounts on other designer Sunglasses.
Simply follow this link http://houseoflunettes.com/shop-by-brands/fendi.html to see all discounted items.
For more information simply contact them on Whatsapp 09099708230
________________________________________________________________________________________
Sponsored Content