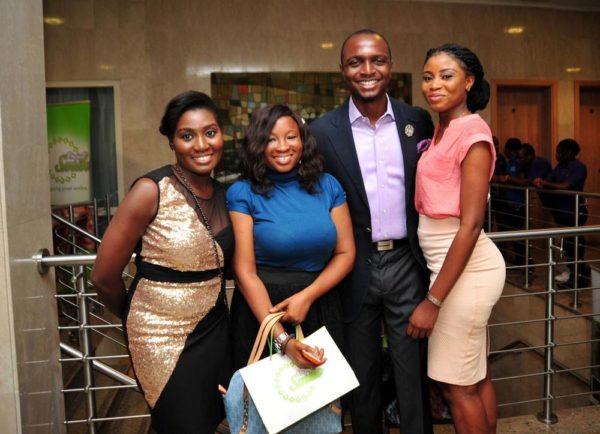 In support of the "Project Smile" cause!
Wife of the Vice President of Nigeria, Dolapo Osinbajo among other guests were present at the Project Smile 3.0 Smile Makeover Award Ceremony & Fund Raising event which took place last weekend at the Civic Centre, Victoria Island, Lagos.
The event began with a red carpet reception and was attended by Dele Momodu, Tonye Cole, Bukky George, Tonye Garrick, Maje Ayida, Funmi Ashiwaju, Clare Omatseye, Uzoma Dozie and more.
Anchored by IK Osakioduwa, the guests were entertained with musical performances by Temi DollFace.
The highlight of the event was the presentation of the Smile Makeover certificate to the winners and the fund raising ceremony of the Adopt-a-Smile scheme designed for guests to adopt treatment costs of the other candidates who didn't make it to the winning class and whose dental cases may elicit the sympathy and support of the guests. The candidates were grouped in three categories – Severe, Moderate and Mild.
Funmilayo Olufa – a civil servant emerged the winner of the Smile Makeover Prize in the severe category while Omobola Abodurin was adopted as a beneficiary in the severe category. In the Moderate Category, Rotimi Faleye clinched the winner status while Ibiene George and Chukwudumebi Olannye were adopted. The Mild cases had Jesse Ekwuruibe emerge as the winner while Isaac Brown and Madonna Oguejifor were adopted.
In a state of euphoria, Funmilayo Olufa said "I had a fatal auto crash in May 2006 lost a lot of teeth and sustained a deformed gum. I was in the hospital for over a month. The accident drastically changed my facial appearance and made me lose so much confidence in myself. I have not been able to openly laugh without covering my mouth. All these years, I have almost become a recluse because of my dental deformity. When I got wind of Project Smile, I decided to give it a try and I entered for the contest. I was hopeful I would be selected but wasn't very sure when I saw other candidates. I'm so happy and filled with joy now that I'm going to get my life back."
Check out photos from the event below!