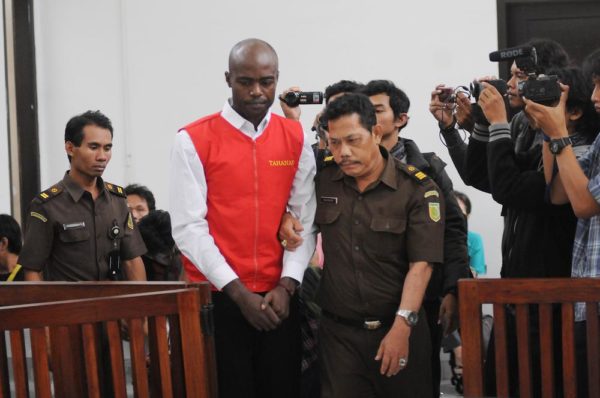 A Nigerian man named Uzoma Elele Alpha was on Monday sentenced to life in prison by an Indonesia court.
According to Jakarta Globe, Alpha was given the sentence for "possession of methamphetamine and marijuana worth an estimated Rp 6 billion ($451,400)."
Alpha is considered lucky, as prosecutors wanted him to be sentenced to death, and so the life sentence is considered to be a lot more lenient than the former.
The report further states:
Alpha was arrested at his apartment at the Margonda Residence tower in Depok last December during a raid by authorities from the immigration office.

He failed to present valid papers for being in the country, prompting his arrest and subsequent drug testing, which came up positive for marijuana use.

Police then searched his apartment where they found seven kilograms of meth and 300 grams of marijuana.

Indonesia's justice system takes a notoriously hard line on foreign drug offenders. The country drew global condemnation earlier this year for a series of executions of drug convicts in which 12 foreign nationals and two Indonesians were gunned down by firing squad.
Photo Credit: Antara Photo/Indrianto Eko Suwarso/Jakarta Globe