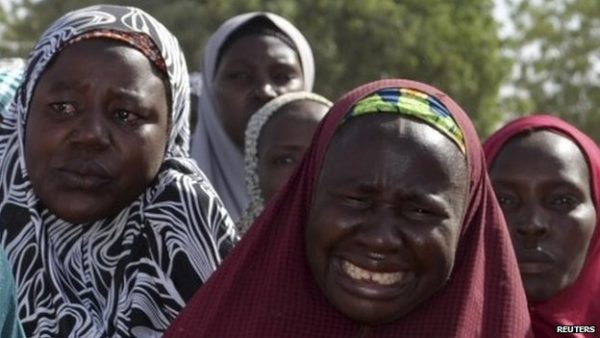 According to ABC News, a Nigerian businessman accused of "participating actively" in Boko Haram's abduction of over 200 school girls in Chibok, Borno State last year.
The report states:
Spokesman Maj. Gen. Chris Olukolade said Babuji Ya'ari headed a "terrorists' intelligence cell" for the Islamic extremists while masquerading as a member of the self-defense Youth Vigilante Group. That confirms suspicions that the vigilantes have been infiltrated by Boko Haram. Soldiers have told the AP that some of their comrades also belong to Nigeria's homegrown Islamic extremist group.

"The arrest of the businessman … has also yielded some vital information and facilitated the arrest of other members of the terrorists' intelligence cell who are women," Olukolade said in a statement Tuesday night. He did not say when the arrests were made or how many people were arrested.

He alleged that Ya'ari has since 2011 coordinated several deadly attacks on the northeastern city of Maiduguri, the birthplace of Boko Haram, and spearheaded the May 2014 assassination of the emir of Gwoza, a religious and traditional ruler who was targeted for speaking out against Boko Haram's extremism.

One arrested woman, Hafsat Bako, confessed to coordinating the payroll for operatives paid a minimum of 10,000 naira (about $50) a job, the defense ministry statement said.
Photo Credit: Reuters