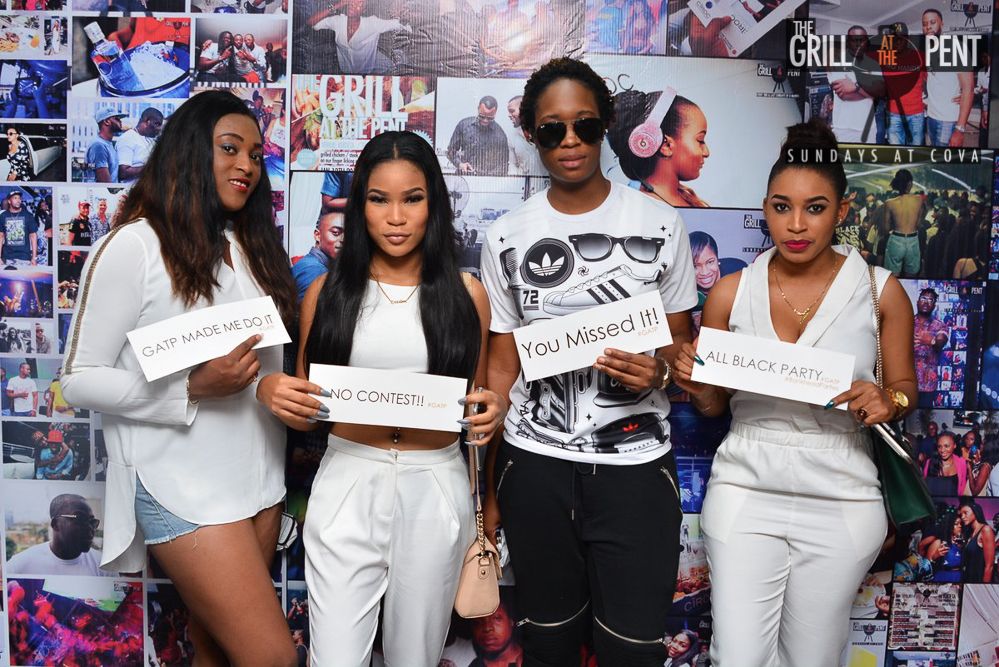 Sunday 19th July 2015, was indeed a day of celebration, fun, hanging out with friends, and partying all night long as the day time party with all the fun guests – Grill At The Pent, held its 'All-White Soiree'.
The GATP gang hosted socialites, celebrities and friends to its fun edition, with a number of them arriving in their all-white outfits.
Music kicked off with GATP in-house DJ – Ruud setting the tone, followed by DB Records and D'Banj's official DJ – Shawty who gave the guests a great delivery of some of the hottest hits, and finally was HKN's DJ Olu known for his love of trap music.
Party Time!
If you missed out don't worry – Grill At The Pent takes place every Sunday with hot editions.
Powered by Ciroc ultra premium vodka, Grill at the Pent is brought to you courtesy of BankHead Entertainment.
Partners include Weyworld and Bang and Kosher.
Photo Credit: M4L Photography
Media partners include BellaNaija, 360Nobs, Style Vitae, MTV Base, HeadphonesandMicPR, City People and Beat FM.
To find out more about GATP, follow them on Instagram: @TheGrillAtDPent, @BankheadEntertainment or @CirocNigeria | Follow the, on Twitter: @TheGrillAtDPent, @BankheadEntertainment or @CirocNigeria | Search the Hashtags #GATP #CirocLifeNGR #BankheadParties
Drink and Celebrate Life Responsibly with Ciroc Ultra Premium Vodka
This Event is Strictly 18+
________________________________________________________________________________________________
BellaNaija is a Media Partner with Grill At The Pent Lagos