Hi BNers,
It's Wednesdays and time to get the scoop on some of the best deals/discounts happening around you.
***
Get Over 70% off from COC Fashion School's 3-day Fashion Illustration Crash Course
COC Fashion School is offering another intense 3-days training on Fashion Illustration where you can learn the best of fashion drawing & rendering techniques in a serene, educative and interactive environment.
The course curriculum for these 3 days includes:
Intro to Fashion Illustration & its opportunities
Fashion Illustration Techniques
Free Hand Sketching
Learning to draw a fashion figure
Drawing Fashion Model Poses…
…and more!
Course fee is N60,000 and the promo price is N10,000 (excluding toolkit).
For more details contact 08179827083 | [email protected]
Get 10% off Party Supplies 7th Treasure's Summer Sale!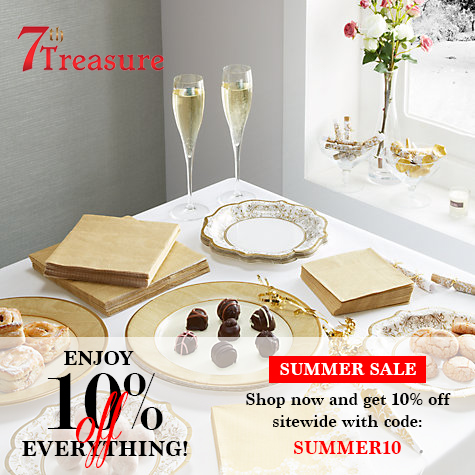 Want to be the 'hostest with the mostest'? Get the best deals this summer from 7th Treasure's Summer sale.
Get 10% off all party, bridal shower, baby shower, birthday and wedding supplies at 7th Treasure for a limited time with the SUMMER10 code.
Visit the site: www.7thtreasure.com and get shopping!
The sale is valid from Wednesday 5th August till Wednesday 12th August 2015.
Get a 30% Discount on Wedding & Event Photography from TrippleCpixzzle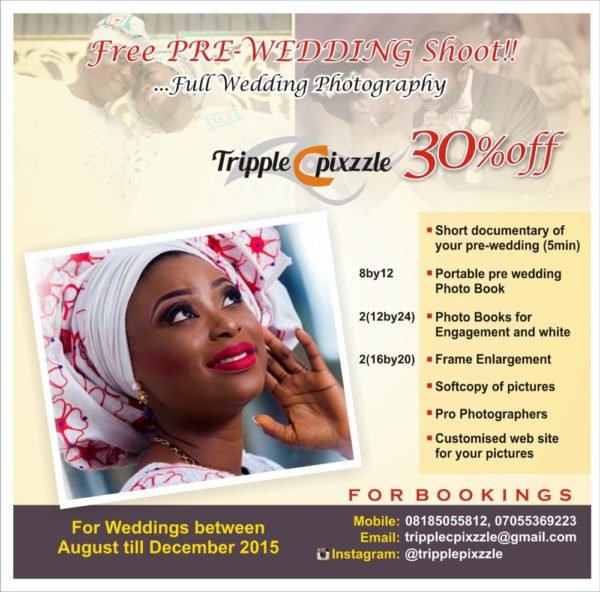 Are you planning an event soon? Does your wedding fall between August and December 2015? Do you know someone planning theirs?
TrippleCpixzzle is offering 30% discount on wedding and event photography for all events between August- December 2015.
Hurry and start making your bookings.
All bookings must be made on or before Aug 31st,2015.
________________________________________________________________________________________
Sponsored Content