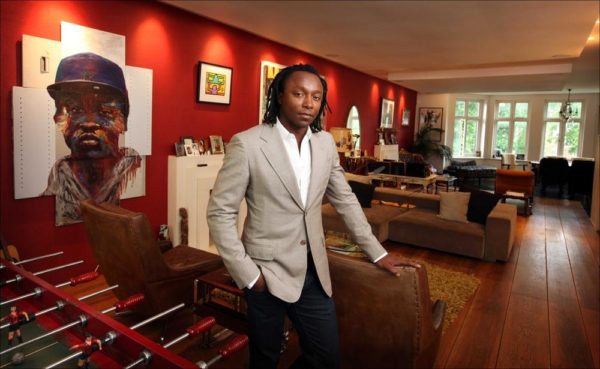 Hello BellaNaijarians, let us take a few minutes of your day to tell you about this multilingual business man who is set to take smaller businesses to greater heights. Igbo, French, Italian & Japanese? Whoa!
Meet Freddie Achom; a man who describes himself as a 'traditional' businessman, and is behind the investment outfit called Rosemont Group Capital Partners. Rosemont invests in early stage tech start up companies that have potential for growth. The Freddie Achom-led Rosemont, recently invested in London's leading parking App called 'Appy Parking',  as well as a new cloud voice platform for customer services called Vivid Technology based in Pakistan.
Freddie, who started his entrepreneurial journey when he almost 20 years ago, told BellaNaija that when he started running his business, he drew his inspiration from Virgin CEO, Richard Branson, as well as Muhammed Ali. He is of the belief "that success is not based solely on what you attain, but how you attain it and how you impact others with it. A true leader creates other leaders." For people looking for winning business ideas Freddie says, "Disruption, disruption is the key."
Read the interview to find out how this man got off the wagon towards a career in medicine and has become a business mogul. We are truly inspired by Freddie's story and we hope you are too.
****
Please tell us about your background
I was born and raised in Lagos, Nigeria to an insurance broker father and my mother was a housewife. I lived with my siblings in Nigeria until the age of 8 and then we moved to the UK to enroll in private school.
After my secondary school education, I went to university to further my education. I studied medicine which was the chosen path chosen by my father but after a year and a half I dropped out of university and embarked on a life in business.
What would you say was your most memorable part of your growing up years?
My most memorable part of growing up was being very close to my cousins at the time; because once you move abroad, you lose that connection. Our cousins were in Africa and we were in London, so the sort of connection broke down. Having that closeness of direct family members was really something that we cherished growing up in London and we missed our cousins, and our aunties and uncles.
But actual events going forward, around 1981 my father took us on like a whirlwind sort of a two-month holiday starting in Paris. We went to America for like a month and then we were in Europe for a month. That was in 1981, because that's when he first got the idea that maybe he should have us grow up in London. Then in 1982 we then went back to London and started school. I think that was on of the best trips I've ever been on with my brothers and sisters.
Walk us through your work life trajectory
I was headhunted by a business development agency, which sold chartered surveyor services. After which I set up my own agency with a few partners called City Business Partners offering a more tailored service.
Knowing the typical Nigerian/African family and their love for professions like medicine and law, how did your family react when you told your parents you were dumping medicine.
They weren't that pleased. Let's just say that.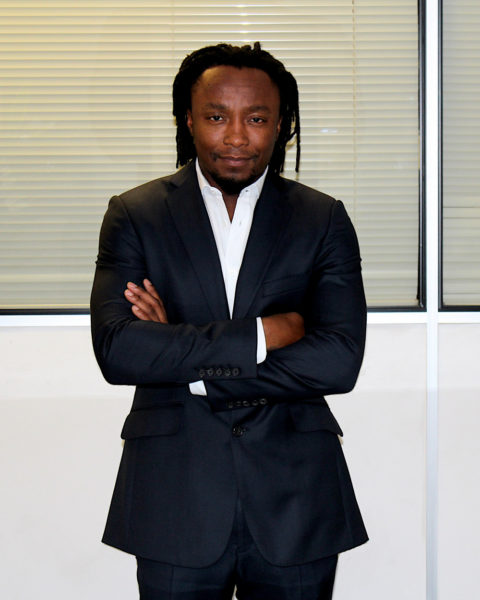 When did you discover your passion for business?
I always knew I wanted to be in the financial sort of sector from an early age – from about the age of 15; but discovering my distinct passion for business came later on in life from the age of around 22-23.
What area did your company focus on when it was first founded?
We focused on small to medium sized businesses that were trying grow their client base, more scalable businesses, businesses with more potential for scalability. That's what we focused on, trying to pull their increase of clients. Sometimes, we'll help them broaden their vision and the services they can offer to their clients, as well as the ability to bring their clients into meeting with them
How did you transition into life as a hydra-head business mogul?
It wasn't something I planned. I guess I evolved into this position as a serial entrepreneur through my experiences in starting businesses from scratch to networking and gaining access to capital.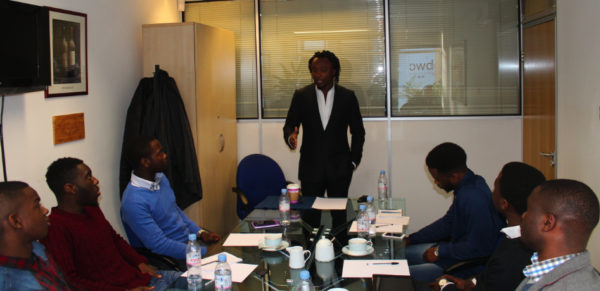 Can you share some instances where you may have failed before and how you were able to pick yourself up?
Can I just say I have many failures!?! Failure, to me, is the pathway that leads to success; so temporary failure is a great thing. In the foundation I run (Rosemont Group Foundation), I always encourage the students to embrace failure, once you embrace your insecurities you then become more productive and wiser than the competition.
One of my favorite quotes comes from Stephen McCranie who said, "The master has failed more times than the beginner has ever tried."
I recently watched a PBS documentary on Barack Obama, and it described how he lost to Bobby Rush in the year 2000 to become elected into the U.S House of Representatives. Rush also went on to verbally insult him by calling him an educated fool. Imagine if he won, he most probably wouldn't run or become the President of United States. Young people need to read this.
What prompted you to diversify?
I'm a firm believer in that adage that you should "never put all your eggs in one basket." I've seen many entrepreneurs spiral downwards financially due to pigeonholing themselves in one sector, which I don't subscribe to at all. I read an interview in the Wall Street Journal where I believe it was Warren Buffett who gave the advice that you should "never depend on one income." I think you can't go wrong with that type of internal guidance in the world of business.
How were you able to take a leap of faith and delve into diverse businesses?
I've never been confined to an industry or market sector. I am a very analytical and data driven type of individual, which is crucial in becoming an investor. Of course you need to be passionate about the business you set up. You must look at the size of the market; scalability of your business proposition; value proposition itself, and have a clear road map most of all on how to execute.
What keeps you going when things start looking grim?
The knowledge that I can withstand almost anything.
Describe an average day in your life?
I follow a morning ritual, which is immediately I wake up. I get my brain in gear. 4 out of 5 days a week, in the morning I will either exercise with a personal trainer, or practice a language with a private teacher. I am currently improving on my French and Italian.
My day, from then on, goes from starting in office at 10am, attending board meetings receiving updates from founders we work with, investment partners as well as my internal team, to business dinners in the evening.
How do you balance the work and home dynamics?
I simply try to balance by prioritizing but never sacrificing my family and children for work.
What advice do you have for budding entrepreneurs – especially those in developing countries like Nigeria where basic resources e.g. power are not easily accessible?
Countries like Nigeria are very unique in that, whilst still considering your business ideas and your road map to success, you must also factor in obstacles that you won't ordinary factor in here (London). So as a Nigerian founder or entrepreneur you have to be very realistic and factor in obstacles like power, a lack of education in terms of technological advancement or a lack of skillset. Alongside developing your product, you must also develop a way to factor in developing your employees skillset. It's an added challenge for any founder or entrepreneur but it something that for now. I think over the next decade, anyone coming into the tech space and independent business space must also factor in educating their staff as well as educating their users.
Let's relax a bit. Tell us about your hair regimen?
I wake up and its done, that's my regime.
If you had a super power, what would it be?
The ability to see into the future.
How would you describe your sense of style?
Environmentally friendly.
What's the most exotic place you've ever been?
Trancoso in Northern Brazil, Lizard Island in Australia, Lakipia in Kenya.
Three things you can't absolutely go anywhere without?
My phone because I have pictures and video of my children on my phone.
My American Express Centurion card.
A suitable attire
Thank you for speaking with us. We wish you the best in your future endeavours. Follow Freddie Here on Twitter.
Photo Credit: Freddie Achom's PR | Getty Images