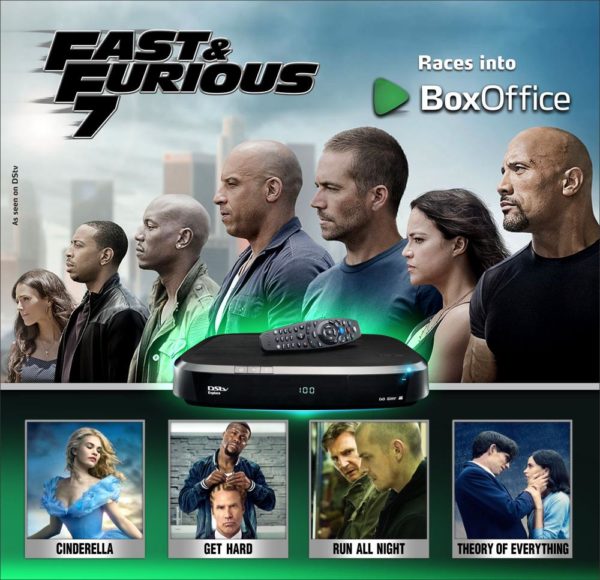 The most-anticipated blockbuster of 2015 is now available on BoxOffice. Rent Fast & Furious 7 and other movies from DStv BoxOffice at only N400 per movie! Other movies available on DStv BoxOffice this month include:
You're Not You
Longest Ride
A Most Violent  Year
Book of Life
Batman Unlimited: Monster Mayhem
Lego DC Comics Super Heroes: Justice League
To rent these and other exciting movies on DStv BoxOffice, just press the green button on your DStv remote. It's that easy.
Remember, DStv BoxOffice is now available to Compact, Compact Plus and Premium subscribers.
___________________________________________________________________________________________________
Advertorial– Sponsored Content