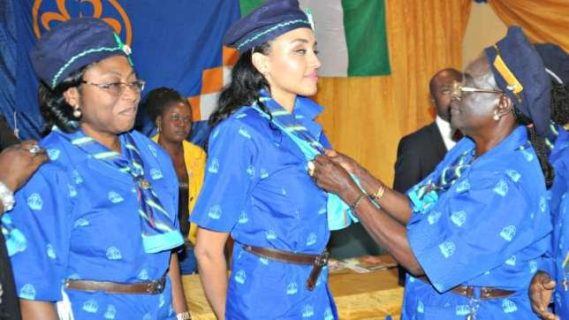 Many know Iara Oshiomhole as the Adams Oshiomhole's pretty wife, and First Lady of Edo State. But did you know that she is extremely passionate about the education of female youth?
She made this passion known on Tuesday at the 2015 edition of the Nigerian Girls Guide Association National Camp Meeting in Benin City.
According to Premium Times, Iara stated:
"Edo State is a strong believer in the training of the youth, especially the girl child and we believe strongly that whenever you educate a girl, you educate the family and you have educated the nation.
So, I want to thank you for what you are doing here and I urge you to keep it up. I am very happy to be here in your midst today. I have heard a lot about the Girls Guide Association and I came here today to see what you have been doing and I am pleased with what I have seen here today."
She was later decorated as the Patron, Nigerian Girls Guide Association, Edo State Chapter.