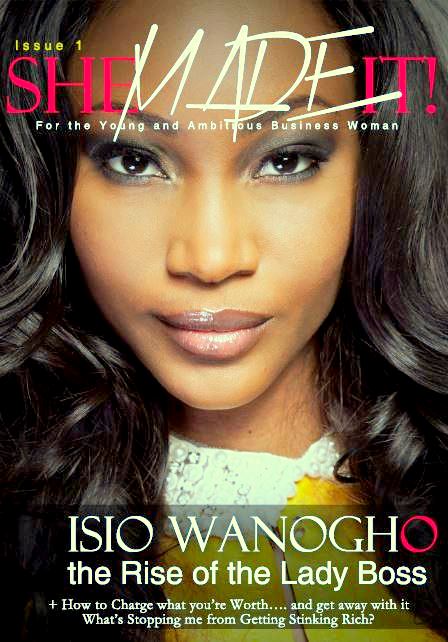 "Girls compete with each other. Women empower each other"…
Hello ladies, introducing She Made It! Digital Magazine.
If you are under 40 and aspire to run a fortune 500 business, then this magazine is for you.
She Made It! is a digital expression of the Fabulouscity Community – a crowd-sourcing community to facilitate strong business networks among female business owners under 40. And guess who covers the very first issue? None other than Isio Wanogho. You know her as the writer and model; now get to know her as the CEO of IDDS, an interior architecture design studio. Find out how she took the steps from an Interior Architecture Masters student to a Lady Boss with a fast growing client base.
What's more? Take your business from side-hustle to scaleable and powerful with the insights shared in this magazine. And we're giving away this first issue absolutely free!
Here's a sneak peek into this maiden edition:
How to move your business from idea to reality
Find out what you're worth and charge for it
What are the factors holding me back from becoming stinking rich?
Your views – Should working moms list time away from work nursing their children on their CV?
And so much more.
Enjoy!
Subscribe for yours here: www.fabulous-city.com/she-made-it-digital-magazine-issue-1-for-young-women-in-business/ or http://joom.ag/BK6p.
You can also follow them on their social media platforms: Twitter: @fabulouscity_ | Instagram: @fabulouscity_ | Facebook: www.facebook.com/fabulouscitydotcom | Website: www.fabulous-city.com
________________________________________________________________________________________________
Advertorial– Sponsored Content