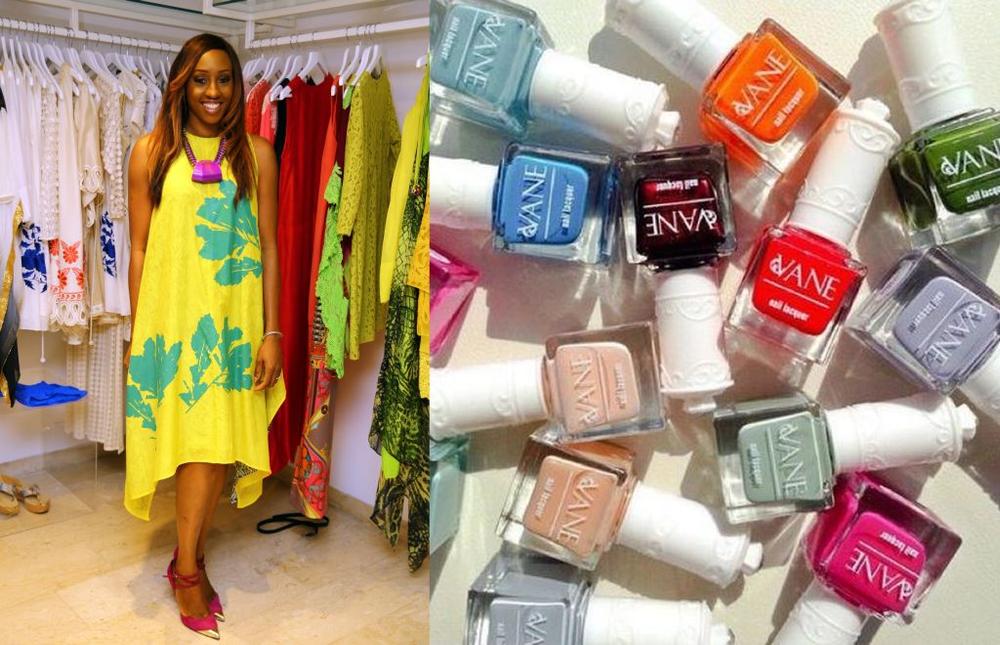 Great news beauty lovers! Fashion & Style Curator, Veronica Odeka of the Vane Style Showroom has launched her own line of nail polishes.
The new mom has been teasing this line for a while posting photos of fab manis and pedis and a few hours ago she officially announced the new line via her Instagram handle.
The collection features a wide range of polishes, from shimmery to matte,  a fun range of colours and comes in simple bottle, featuring a detailed cap.
According to a press release, the polishes are aimed at "providing premium luxury nail lacquer with non-toxic ingredients and materials that enhance healthy nail growth in a perfectly packaged 15M bottle."
The bottles are already being stocked and we are excited to get our hands on one of the polishes. For more information on VanePolish, contact [email protected]
Congrats to her!
Photo Credit: @VeronicaOdeka | @VanePolish (Instagram)