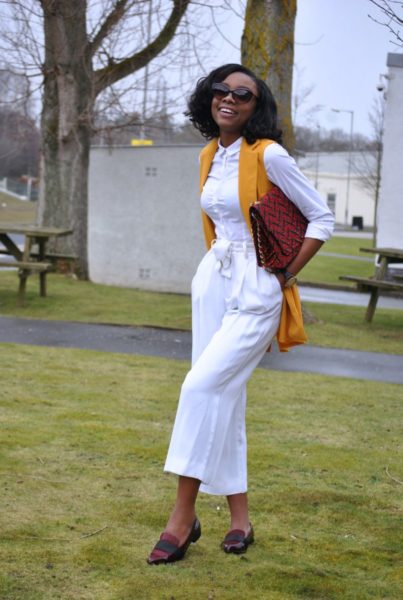 "Less is more" – Tosin Sho-Silva
It's time for another fabulous edition of My Style – our monthly BN Style feature that aims to celebrate the unique style of our amazing BN readers.
The My Style page is all about showing how diverse and universal style can be. Style is individual, unique and fun and is a personal representation of how each person expresses their take on fashion; so BN Style watchers let's appreciate his unique style. 🙂 Enjoy!
***
Today's My Style Star is especially chic! With an eclectic style that incorporates vintage, rocker-chic, classy, fun and flirty – we think you're going to want to bookmark this page.
Oluwatosin Alexandriah Sho-Silva is a fashion enthusiast who is currently studying for her MA in Fashion and Textile Design at Herriot Watt University in the UK. Prior to this time she attended Vivian Fowler Memorial College for Girls in Lagos and got a BSc in Architecture from Covenant University in Ota, Ogun state and a level 4 Diploma in Art and Design: Fashion Pathway from Kensington and Chelsea College in London. We're sure by now you can tell she really is into fashion & design.
Tosin currently lives in Lagos with her parents – owners of Rose Blossom Bridal, and her little brother.
Stemming from her love for fashion, she created her own fashion & style blog – StylebyAlexandriah.com and wants to start her own womenswear label as soon as she graduates. We've got first dibs!
Today, we are going to follow Tosin as she walks us through what makes her tick when it comes to fashion and style.
Enjoy!
My Style Is…
… is a media for self-expression and as such I have realized that my style changes and evolves over the seasons, also depending on location and basically how I'm feeling at a particular point in time. However, factors in my style that remain constant are simplicity, comfort and sophistication. I hardly follow trends but work with what silhouettes and shapes that best flatter my body frame.
It is often said that style is a way of expressing whom you are without having to speak. I strongly believe this. You can almost imagine what kind of person someone is just by studying their colour coordination, choice of preferred silhouette for a garment e.g. trousers etc. and I find this very interesting.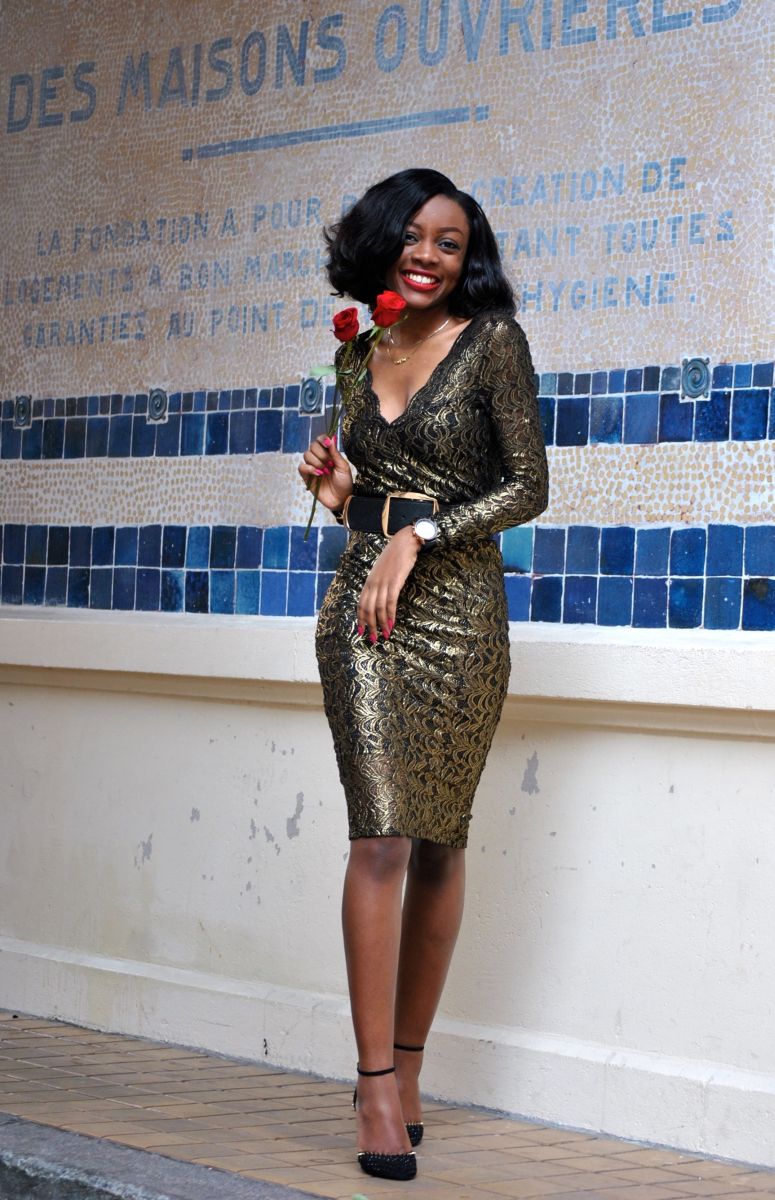 My style is versatile. Everyday I want to be something else. Classic chic today, street style tomorrow, it's all depends on my mood.
Where Style Meets Personality
I'm a very simple person obsessed with neatness and precision in all I do as a result of my design background. This is very evident in my style in terms of colour coordination, makeup, hair etc.
I'm not the most feminine lady and would never trade my comfort for anything so I am most likely to be seen in pointed loafers, sneakers and Chelsea boots as opposed to heels.
Where I Shop Till I Drop
I really love shopping at Zara and Missguided. As it is for many people, shopping is therapeutic for me. If I've done a lot of work in a day/week, I reward myself.
My Tresses
My hair is more often than not, high up in a sleek bun because it's a very neat and clean look, which I pretty much stand for. Asides that, a short side part or all back weave will do.
My Makeup Code
My everyday make up look is a matte nude lip with black eyeliner from Zaron, brown powder from MAC studio fix, filled brows with a Jordana pencil and mascara from Rimmel.
I never use eyeshadows (unless done by a professional makeup artist) but if I want to go a little extra, I highlight and contour with the Sleek Contour kit, use a foundation from the MAC match master, add some artificial lashes and a bright matte lip colour.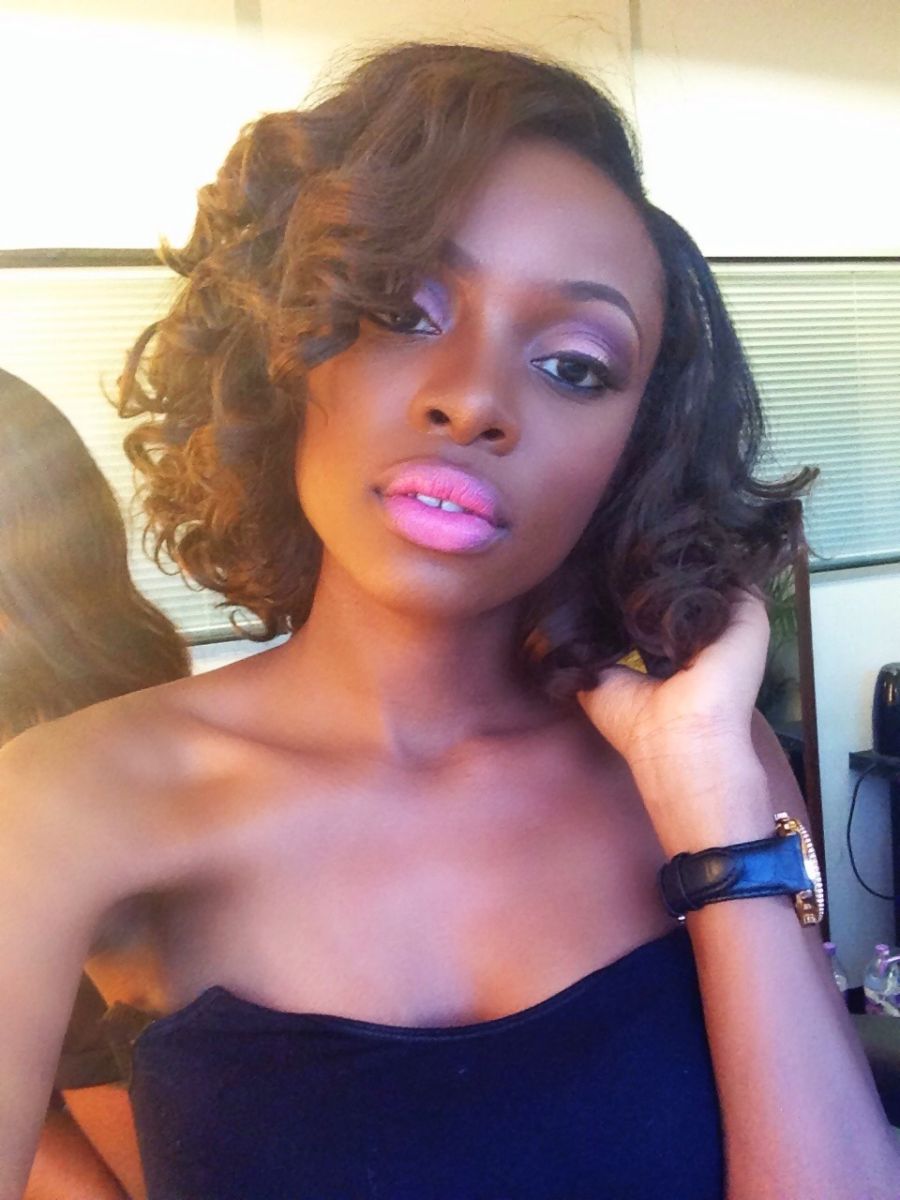 How I Accessorize
I like to keep my accessories minimal. I stick to the basics more or less; bags, shoes, sunglasses, belts etc.
I Own the Night
High-waisted shorts or jeans with a pretty blouse and court shoes is my go-to look for a night out. I often indulge in cami tops and midi dresses as well, finishing the look off with a classic red lip.
On a Regular Day
Winter Glam: On a regular Fall/Winter day, I'm always dressed in a turtle/high neck, cropped or chunky knit jumper with jeans and Chelsea boots or trainers. For jackets, I love my maxi coats and smart structured jackets. To accessorize, I throw on a chunky knit scarf, blanket or faux fur stole/headband.
Summertime Fine: Spring/Summer brings in a lot of pastels, whites and creams for me. Culottes, lace, baby socks, sandals, garlands and oversized sunglasses are all components of my looks in this fabulous season.
Shoes & Feet + Bag Life
Getting My "Working Class Girl" On
My typical work look would involve palazzo trousers, high-waisted pencil skirts, pencil dresses, culottes, court shoes, well-tailored blazers etc. Minimal accessories and nude makeup as well.
My Must-Haves I Think Every Girl Should Have
High waisted everything (jeans, shorts, pencil skirts and culottes), basic white and black tee, court shoes, a solid and structured leather bag, well-tailored black blazer, bouncy sneakers and a turtle neck jumper are all my must-haves.
For others I would suggest a pair of well fitted jeans, a well tailored coat and black long line blazers, chiffon cami tops, a good structured leather bag, black pencil skirts, basic t-shirts, neutral coloured sunglasses and court shoes.
Clean Hues
Advice For Other Style Lovers
First things first, know what suits your body structure in terms of silhouettes, textures and colours. Forget trends and work with what you have to flatter your most attractive features.
Up Close & Personal
Me & My Denims
If I Could Steal A Celebrity's Wardrobe
Giovanna Battaglia! She is absolutely fabulous in every way.
Which Celebrity Stole My Look
I actually can't think of any.
My Style Philosophy
As a modernist architect and designer, of course, "less is more" – Ludwig Mies Van Der Rohe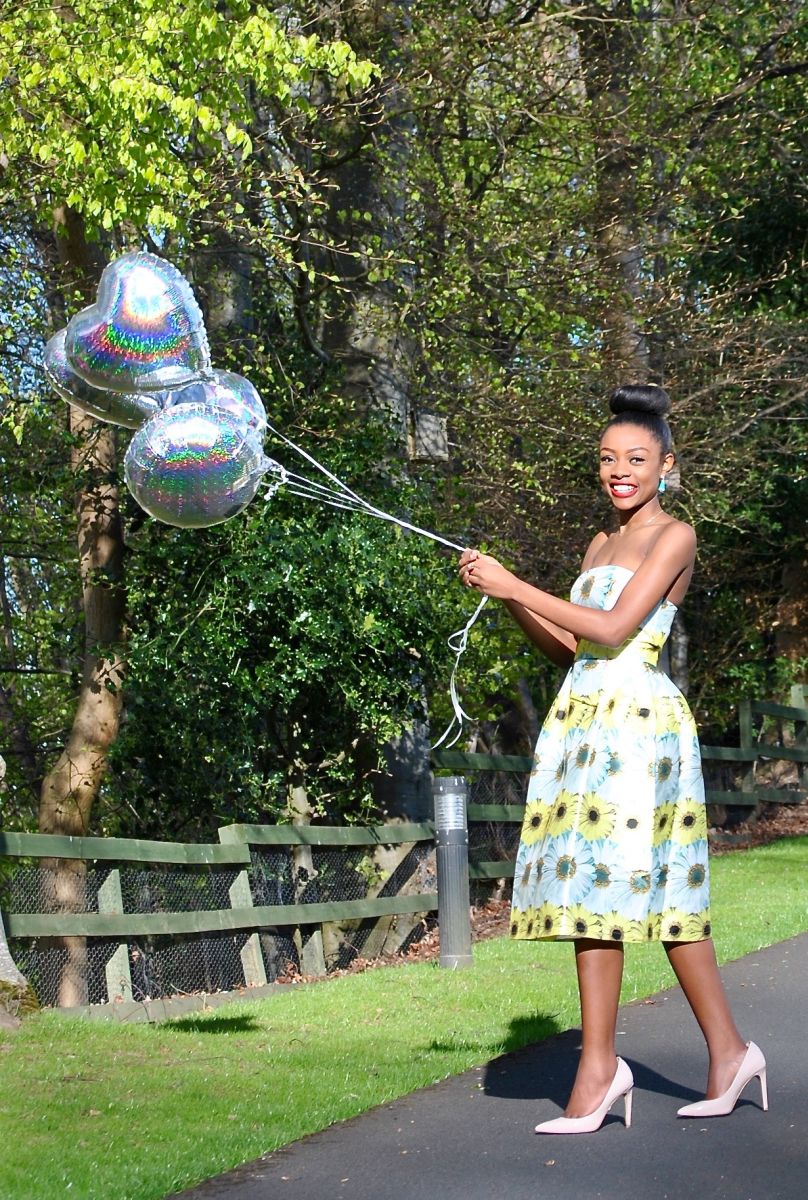 Thank you to Tosin for sharing her amazing style with us. Follow her for more of her style on Instagram: @TosTos_ | Follow her on Twitter: @TShoSilva | Visit her fashion & style blog: www.stylebyalexandriah.com
________________________________________________________________________________________________
If you are interested in appearing in the My Style feature, simply send two pictures of yourself or that of a friend depicting a typical day and night look with a short summary of your style to style(at)bellanaija(dot)com. When your entry is approved, you will be required to send in more pictures and personal commentaries on your style or that of your friend as the case may be!