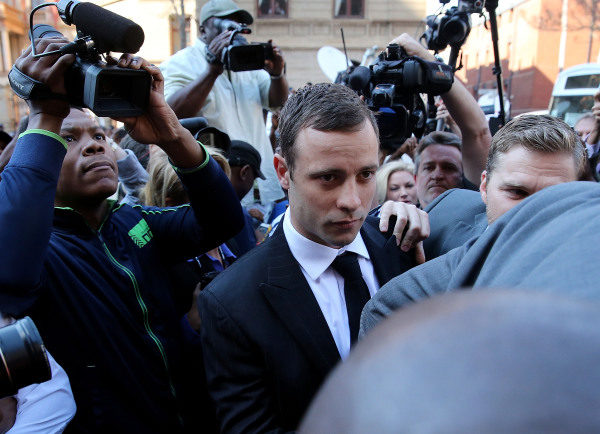 South African Paralympian Oscar Pistorious, who was charged with manslaughter for killing then girlfriend Reeva Steenkamp, is set to be released soon, having served 10 months of the five-year sentence.
Pistorius, 28, will serve the remainder of his sentence under house arrest, in a luxurious mansion belonging to his wealthy uncle, National Post reports. He will wear an electronic tag and report to a police station close to his residence, as required.
Also, he will be allowed to leave the house for mandatory work and important family events, NY Daily News reports.
Meanwhile, prosecutors pushing for a murder conviction against Pistorius launched a fresh appeal on Monday.
Photo Credit: Christopher Furlong/Getty Images