This TV girl has got fashionista written all over her!
Co-host of Moments with Mo and MTN Project Fame West Africa, Bolalnle Olukanni has got a hot new style and bod that we are loving! The stylista has unleashed her more stylish side with bold statement outfits, and a toned physique that we suspect has been hitting the gym.
From haute jumpsuits to stunning dresses, Bolanle and her stylists, Jane Michael & Rhoda Ebun, get 5 stars from us for rocking these 6 fashion pieces right.
See the looks we are so loving right now!
***
1. Chic Vixen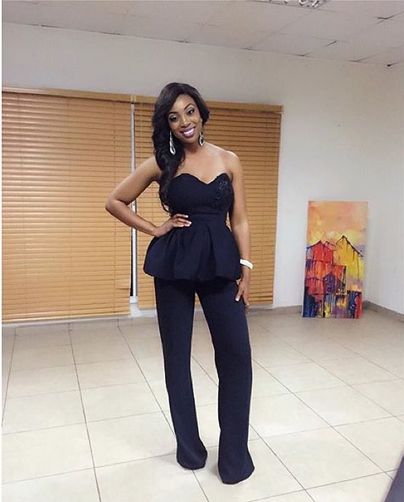 Bolanle looks chic and sweet in this black peplum detail outfit by Nuraniiya. We love the length of the trousers and her side swept hair screams chic & sexy.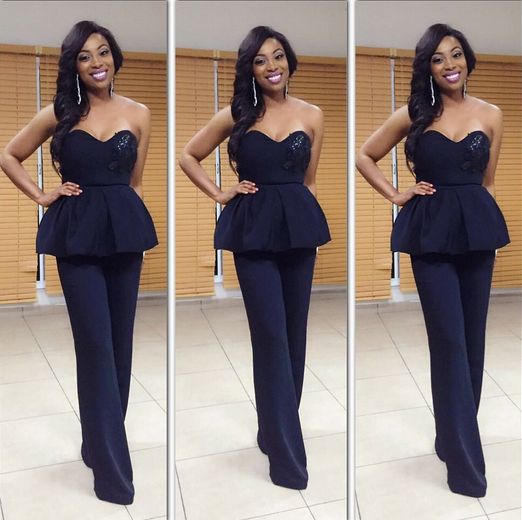 2. Purple Dame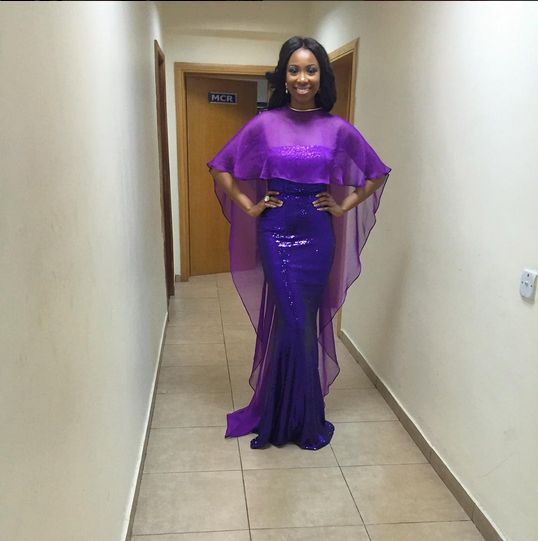 We are sure the opening night of Project Fame West Africa stood still as Bolanle entered in this stunning purple Ejiro Amos Tafiri dress. The gold detailing at the back is just fab!
3. Peach Sweetie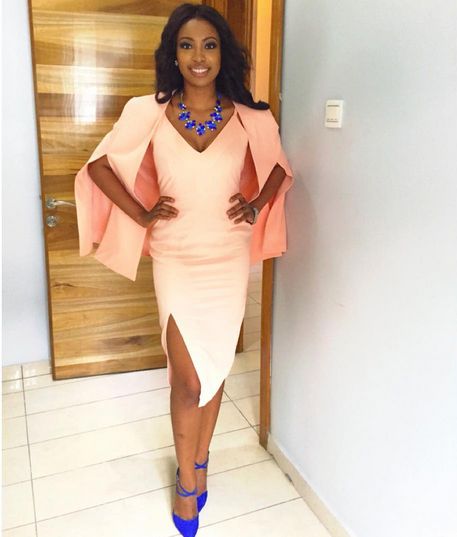 She loves capes! Bolanle rocked a set from Frankie& Co. via the Grey Velvet store and we love her combination with blue heels and accessories from Zoyas Jewels. So sweet!
4. Classy & Flirty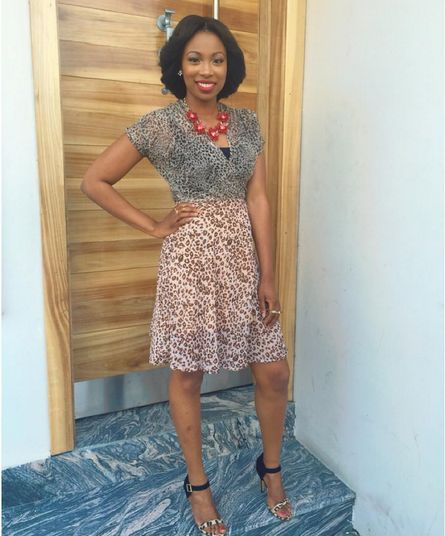 Rocking all prints can go right or go really wrong and I'm sure we know which way this went. We love the different-sized leopard print from head-to-toe Bolanle is rocking here that adds a little fierce to her flirty outfit by Byge.
5. Lovely Lady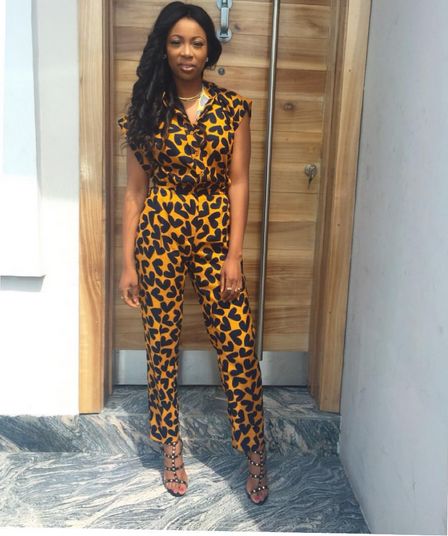 Gozel Green looks good on 'Bolinto' here. The heart shape print jumpsuit is definitely a fave for us and her studded heels add just the right amount of edge.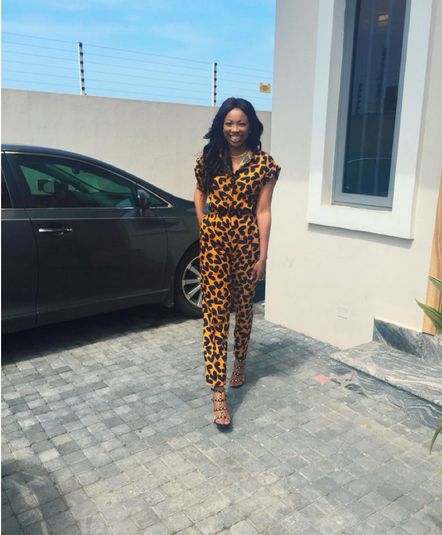 6. Pretty Girl in Denim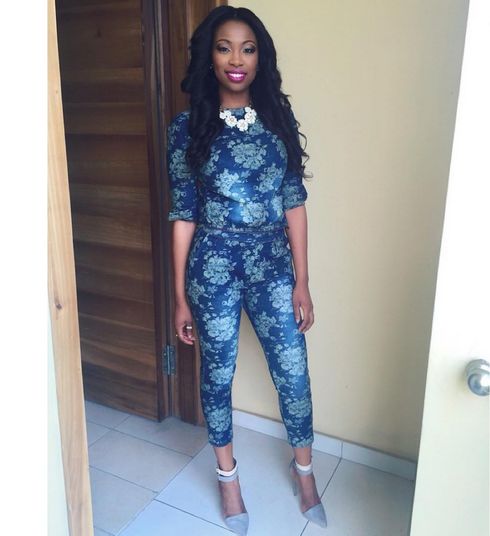 This Print denim outfit from Mobos Fashion is a stunner on Bolanle in this final look. It's casual and laid back with a fun vibe that makes it a win in our eyes.
***
Which look are you loving the most?
Photo Credit: @Bolinto (Instagram)