Fashion week is fast approaching, and we couldn't be more excited!
To herald the coming of the anticipated week of fabulous African fashion, networking, fashion marketing and of course seeing some of our favourite celebs step out for the day, top Nigerian model, Victor Ikwen Akomaye presents a self-styled shoot featuring his svelte physique, subtle yet striking poses and signature hairstyle.
When BN Style received the images, we saw a great opportunity to not only showcase his modelling prowess, but also give BellaNaijarians some insight to one of the Nigerian fashion industry's top models right now.
Read our short interview with him below.
***
A few years ago modelling was not a recognized profession in Nigeria – but today it's one of the most coveted fashion-related jobs out there. What made you want to be a model?
People see modelling in different ways. Some say it's a waste of time and energy, and others say models are just some sl*ts that want to market themselves. For me, modelling is a different picture entirely. It is something I love to do, something I eat from. Even though it doesn't pay well in Nigeria, I still get a little change to keep life going.
I went into modelling because of my love for it, and when you have love for what you do, it becomes a career and that career becomes a dream you never saw coming true. So, I'm modelling today because I have love for it and it expresses who I really am.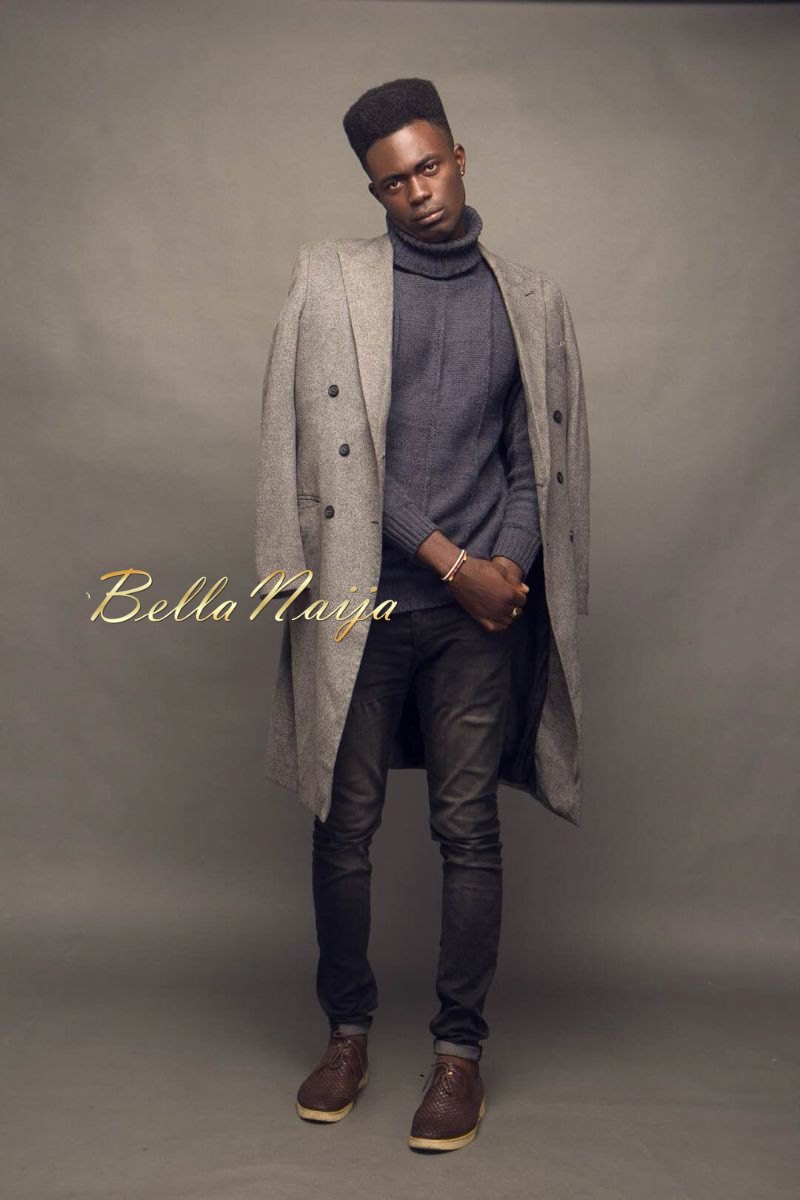 You star in a lot of campaigns, lookbooks, editorials, runway shows and the like. What do you think others see in you that make's you stand out?
That is one question I haven't been able to answer. Some say it's because I have what it takes, others say it's because 'he knows how to sell a brand'. But sometimes I just feel it's because people see the love I have for what I do and how I interpret it in every job. That may not be the answer but maybe it is.
We met briefly in South Africa in 2014 at the Mercedes-Benz Fashion Week, and I recall someone asking you about the secret to your hair. Is that a question you get asked often? And what is your secret?
Lol. There's no secrete at all. I just wanted something different.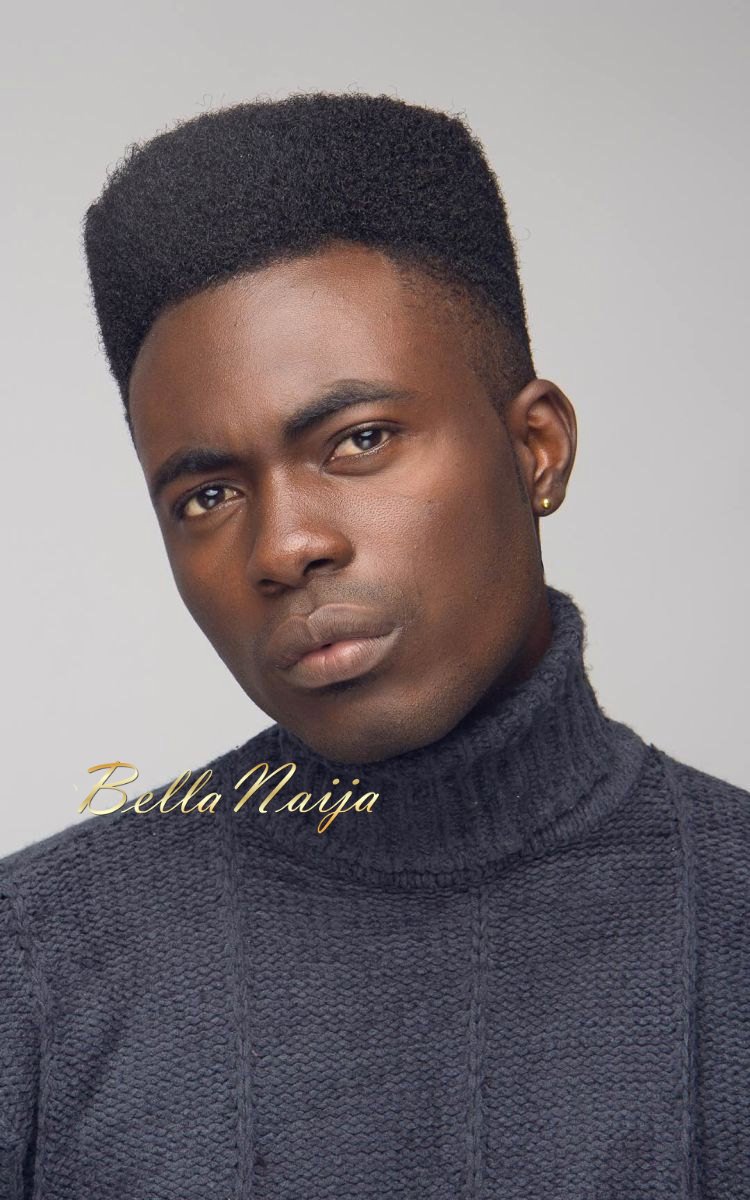 A lot of people might not know that your real name is Kwen Akomaye. Where did you get the name Mann / Victor Kwen?
The truth is, my real name is Victor Ikwen Akomaye. I got the 'Mann' from the word mannequin. I took out the -equin and I replaced it with my actual name which is 'Ikwen'. That's how I got 'Mann-Ikwen'. So that's it!
What's the best advice you've gotten in your modelling career?
A thousand NOs will not decide your career in the modelling industry. Just one YES can change your life. Keep pushing until you get that YES.
If you could walk the runway next to any model in the world, who would it be?
David Agboji. He puts life in his work and you could see how much he loves what he does.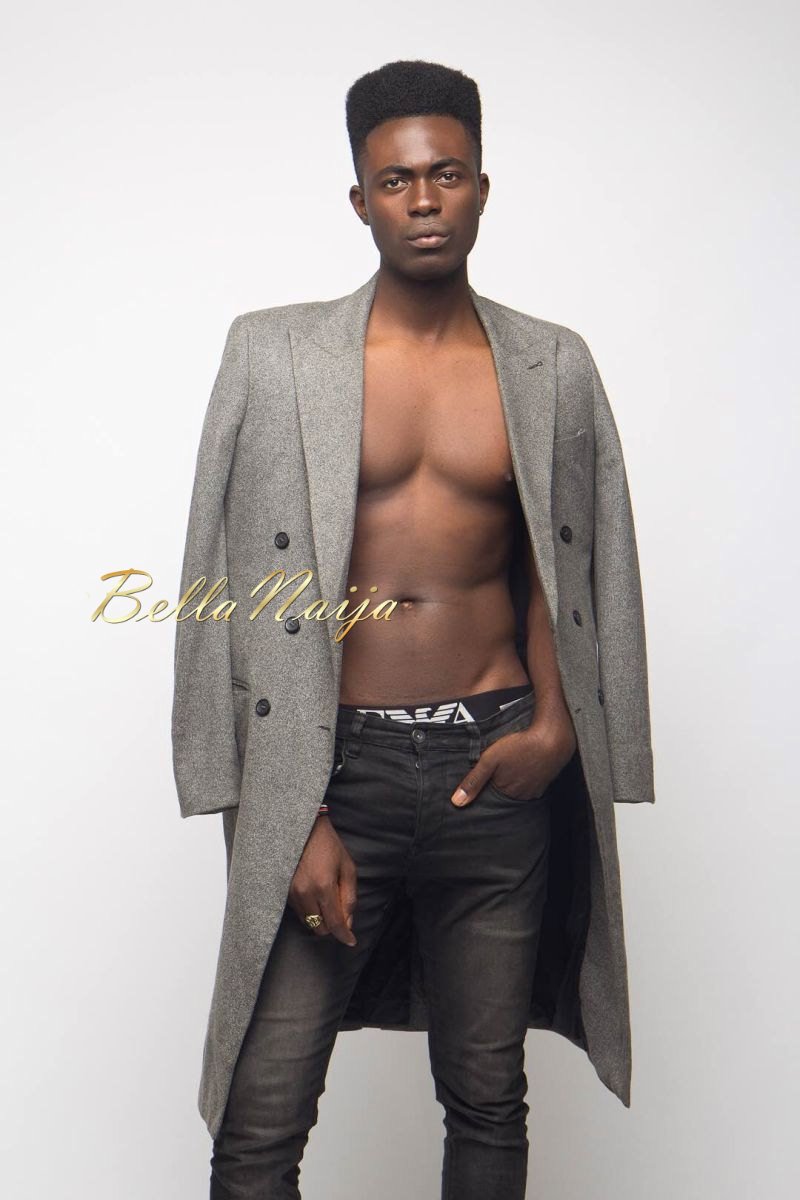 A campaign was started last year to fight against models being treated like mannequins. Is this something you have experienced? What do you think of such campaigns?
Yes, I was aware of that campaign and was involved in it. I've experience that a lot of times. But my experience travelling out and doing shows outside Nigeria has made me realize how badly models are being treated here.
I am not talking racism, I'm talking about how they put models under the sun for hours in the name of casting. Then at the end of the casting they will tell you 'we are not paying for the show but after the show we would give you "thank you" cab fare'. How would a model work all day and then you end up giving them cab fare? They talk to models backstage during fashion shows the way they want to.
I remember sitting backstage before a show and the intern working was asked to take the steamer out. Her response was "what are the models here for, can't they do it?" I was like…really? All this needs to change. I'm not saying models should be worshiped, I am saying you should learn to treat them right and pay them what they deserve. Trust me, they do this for love. If they don't want anything, they won't spend that much time out of their homes in the name of fashion that won't even pay them. If you don't have a budget, don't stress the models. You can pick your models from UNILAG (Like they would always say threatening us).
And to all those photographers that tell models to do a shoot so they can get portfolios, but not pay for it, please you can do better. The models are helping you build your own portfolio too. Like it or not you still need them, so pay them something.
Personal grooming is very important to models. What is your routine on a daily basis?
As a model, every day is a fashion show. I have to look clean, smell good, have a clean shave and also be at alert, because you can be called at any time of the day to meet up with a client for a job. And you need to appear clean and fresh.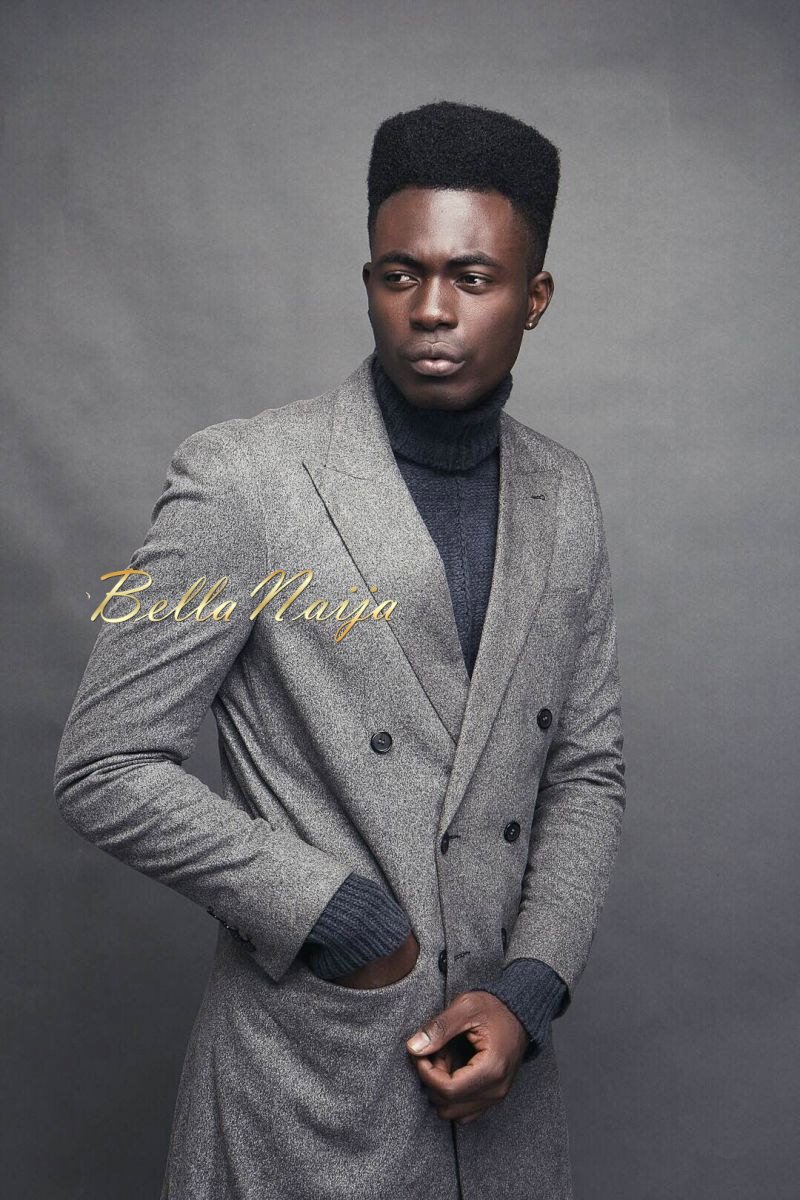 What is the first thing you do in the mornings – check Instagram or grab your Prayer Book?
I have this prayer book 'Our Daily Manna'. That is the first thing I grab to thank Baba God every day.
The modelling industry is growing in Nigeria, but it is more advanced in South Africa, America and other countries. Do you think you would eventually relocate to boost your career?
Yes I would be moving really soon. But I'll be shuttling between New York and South Africa.
Whats's next for Manni Kwen
That is a big announcement that I would spill soon. And of course BellaNaija would be the first to carry it.
Fashion Week is coming soon and we are very excited. What can we look forward to from you and the shows you may be walking?
That is true! It's just that most times this fashion weeks are back to back and you can't meet up with all of them. I'm looking forward to Music Meets Runway, Lagos Fashion & Design Week (LFDW) this year and then off to South Africa for AFI Mercedes Benz Fashion Week Africa, and some other shows lined up.
We can't wait to see all that 'Mannikwen' gets up to in the future. For now, check out more images from his shoot!
To find out more about Victor Ikwen Akomaye, check out his Tumblr: Mannikwen.tumblr.com | Send an email to: [email protected] | Follow him on Instagram: @Mannikwen