More Nigerian celebrities are embracing the natural hair life and we love it.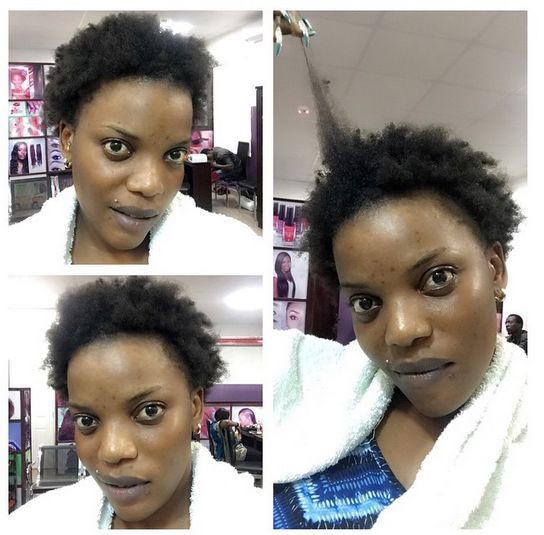 A few hours ago, actress Empress Njamah posted this image on Instagram showing off her natural hair with 3 makeup-free selfies.
Enjoying the natural hair life, she talked about how her journey hasn't exactly been easy, but it seems like she's still on board. She also loves not having to use chemical products on her hair, so it's still a win.
In her caption she also gave a shout to her fellow celeb naturalistas Mbong Amata and Omoni Oboli who are steady rocking their short 'fros.
She tagged the photo, "#TeamnaturalHair! Tag people with natural hair! @MbongAmata @OmoniOboli! Not easy keeping this! But staying away from chemical that damage hair though!"
We are glad she's taking more care of her hair and seems to be enjoying getting hair short 'fro pampered at the salon.
Loving her 'fro?
Photo Credit: @EmpressNjamah (Instagram)