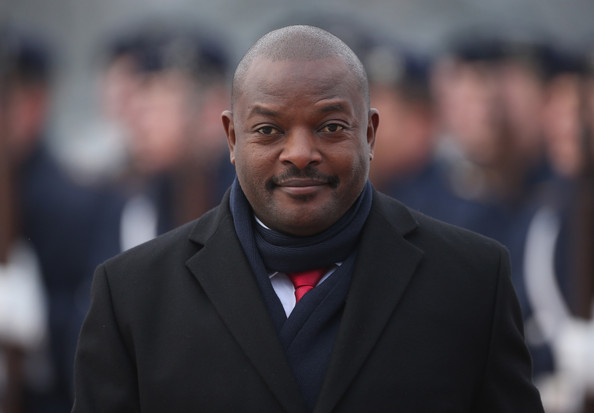 Burundian President Pierre Nkurunziza, was on Thursday sworn in for a third term in a surprise ceremony following weeks of unrest related to his controversial election victory.
An analyst said in Bujumbura on condition of anonymity, that the ceremony was only announced in the morning, apparently in an attempt to avoid protests.
The source said Nkurunziza took his oath in the presence of parliamentarians and diplomats mainly from African countries, as well as some from China and Russia.
The source said the president warned people staging acts of violence that "They will be neutralised, because they will be fighting against God."
Nkurunziza won the July 21 elections with nearly 70 per cent of the vote in a poll boycotted by the opposition.
His bid for a third five-year term had sparked months of violent protests in which about 80 people were killed.
Critics said his candidacy violated the constitution and the 2000 Arusha agreement, which led to the end of a 12-year civil war in 2005.
Nkurunziza's victory has been followed by explosions and killings in the capital, Bujumbura.
Also, Nkurunziza thwarted a coup in May, but the coup plotters have threatened with a new attempt.
The ongoing violence has fueled fears of a repetition of the 1993-2005 civil war which pitted the Hutu and Tutsi ethnic groups and left 300,000 people dead.
Photo Credit: Getty Images