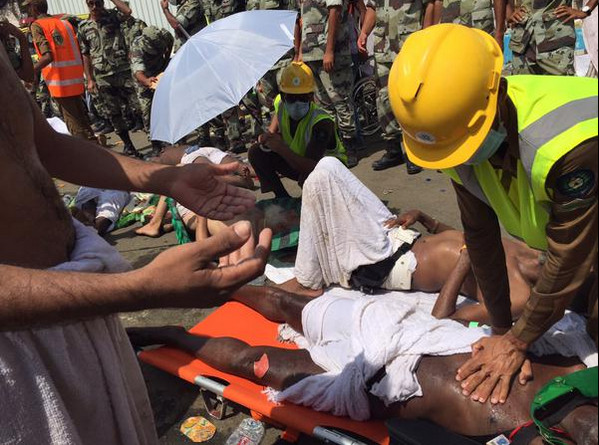 The world is still shocked by the tragic stampede that took place during Hajj, the annual Islamic pilgrimage to Mecca, which led to the death of over 700 people and left nearly 900 others injured in Saudi Arabia.
CNN reports that the stampede occurred Thursday morning during the ritual known as "stoning the devil" in a tent city in Mina, about two miles from the holy site in Mecca.
The News Agency of Nigeria (NAN) reports that three Nigerians lost their lives although NAHCON officials said they had yet to verify the development from the Saudi Government.
Following the development, Alhaji Abdullahi Mukhtar, Chairman, National Hajj Commision of Nigeria (NAHCON), on Friday called on Saudi authorities to involve Nigeria and countries affected by the stampede in investigations.
Mukhtar made the call at a news conference in Mecca, Saudi Arabia, stating that it was not fair for anyone to blame Africans participating at the pilgrimage for the fatal incident.
"At this time of electronic age and the close circuit cameras installed in Mecca and environment, the authorities can easily know how the stampede started and who caused it,'' he said.
Photo Credit: Twitter/@KSA_998