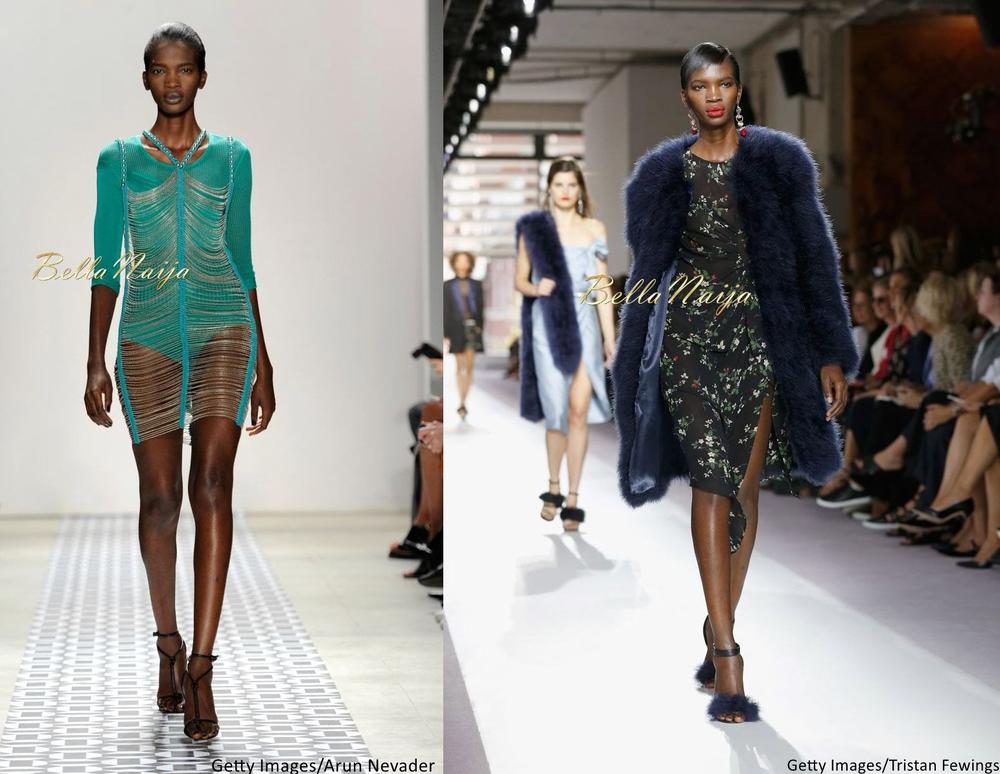 Last week, the Mercedes Benz New York Fashion Week for Spring 2016 came to a close, and we must admit, it was filled with so much amazing creativity. From following our very own Bimpe Onakoya – Artistic Director, Maybelline New York Nigeria through out her journey to the fashion week, to catching up on all the shows via social media – it was fashion fun!
While the world had their eyes on international designers and models, we were on the lookout for some of our very own. We spotted models like Betty Adewole and more on the runway, but were particularly excited to see Africa's Next Top Model Cycle 1 winner – Aamito Stacie Lagum, back on the NYFW ramp.
The model was indeed in high demand as she walked shows like Narciso Rodriguez, Suno, Tome, Edun, Sophie Theallet and more.
So, as we are getting settled into London Fashion Week which just kicked off, let's take a look at 7 shows that Aamito walkedin New York.
Enjoy!
Ohne Titel – Spring/Summer 2016 Showcase
The Spring/Summer 2016 showcase by this womenswear fashion label was highly anticipated.
With a 30-piece collection of chain fringe dresses, sheer tops and more, the pieces portrayed delicate intricacies and attention to detail. Hair was created by Jordan M, with makeup by Kabuki and nails by Keri Blair for MAC, and the models had an easy allure with feathery hair and plain makeup.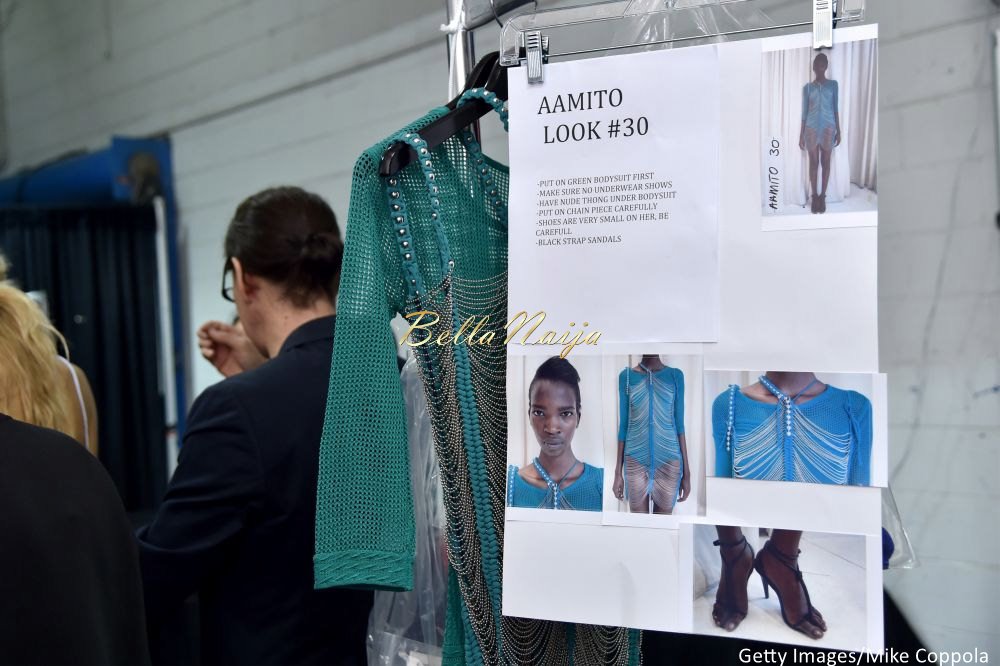 Aamito rocked a fabulous figure-hugging green chain fringe dress that closed the show.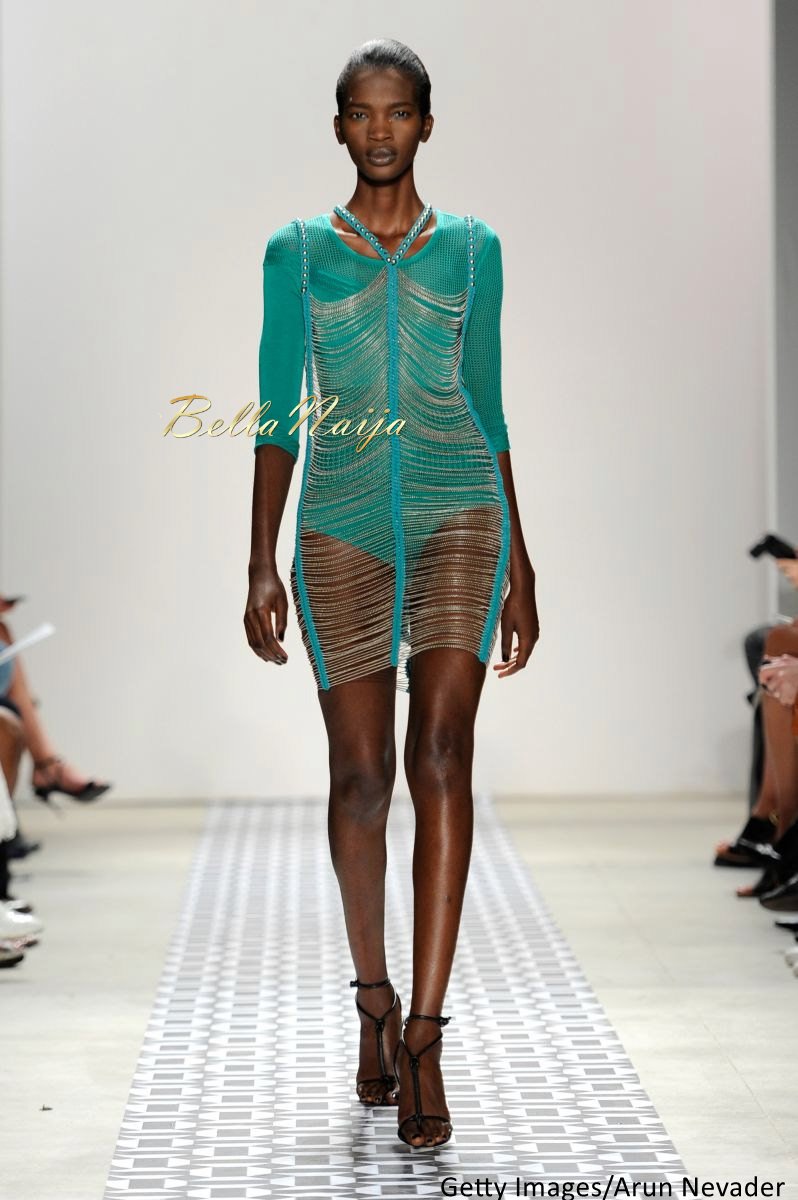 Creatures of the Wind – Spring/Summer 2016 Showcase
This fashion brand is a mix of eccentricity and the hip 70s. Their collection was very Spring-appropriate with floral prints and embroidery.
Aamito stole the show as she modeled 2 pieces from the collection – one was a frayed trench coat paired with formal pants and an orange slouch neck top; and the other a more formal blazer paired with a detailed long shirt and boot leg pants.
Her makeup was kept minimal, with a thin layer of winged eyeliner and glossed lips.
Tome – Spring /Summer 2016 Showcase
Aamito ended her day of runways with this Tome collection. She rocked 2 outfits for the brand – one a striped kimono blazer over a midi-shirt dress; and a long flowing maxi dress with slit flared sleeves. These outfits were paired with dangling Swarovski earrings.
The model's hair was created using Evo Hair products, and was swept back. Her makeup, created by MAC, was clean and minimal with her eyebrows lightly filled in.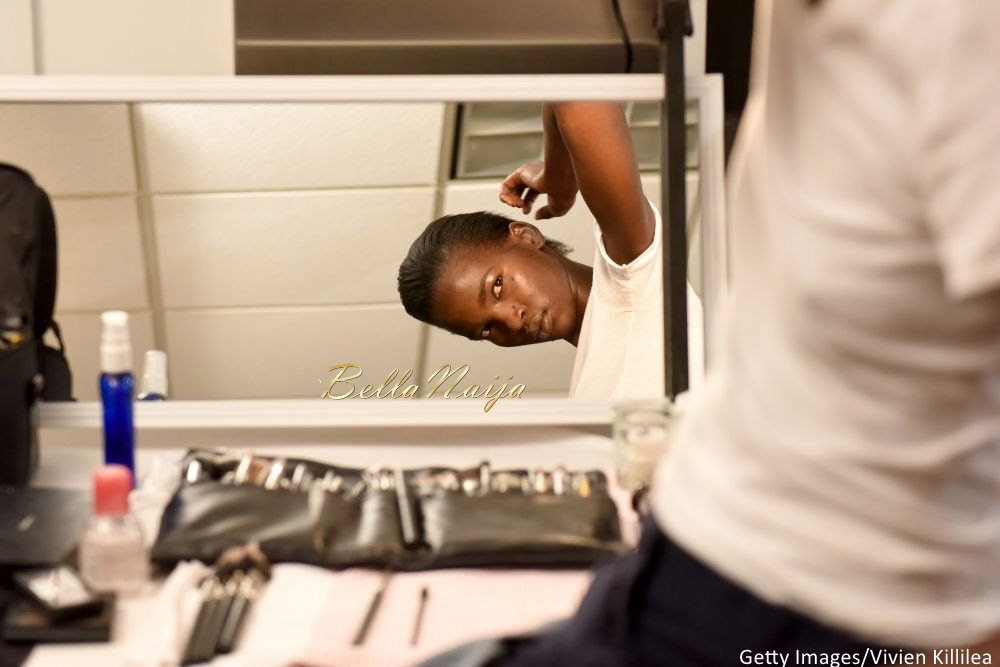 Brandon Maxwell – Spring/Summer 2016 Showcase
Chic paneling, clean hemlines and classic silhouettes made up the offering from Brandon Maxwell. The label, which is a favourite of Lady Gaga, showcased at an intimate gathering in New York, with close clients and special media attending.
Aamito showed off a piece from the brand that was timeless. She wore a beautiful flowing monostrap dress that looked perfect on her frame. Her makeup was kept simple with sultry eyes and a nude face, and her hair parked back.
Sophie Thealett – Spring/Summer 2016 Showcase
The next day, 15th September, had 2 killer shows for Aamito. The first was the Sophie Thealett showcase – a brand Aamito walked for last year.
She worked alongside major names like Nykhor Paul and Maria Borges, and rocked a sexy high slit bronze skirt and a see-through top. Her short hair was sleeked back and she was given minimal makeup by MAC.
Narciso Rodriguez – Spring/Summer 2016 Showcase
This was one of the biggest names Aamito walked for during fashion week in New York.
With lightly tousled hair and no makeup, the fashion brand's models walked the ramp in clean and classic designs. Aamito showed off a green dress which featured an asymmetrical thigh-high slit.
Topshop – Spring/Summer 2016 Showcase
The high street brand showcased its line of 'Unique' pieces at the Queen Elizabeth Centre. The show was attended by Anna Wintour, Ciara, Suki Waterhouse and more, and had an offering of embroidered, clean and whimsical pieces.
Aamito walked for the brand showing off their floral print dress paired with a faux fur coat. She modeled alongside Malaika Firth, Hammam Iman and more. Her hair and makeup was kept fun and flirty with bold red lips and a cropped bang.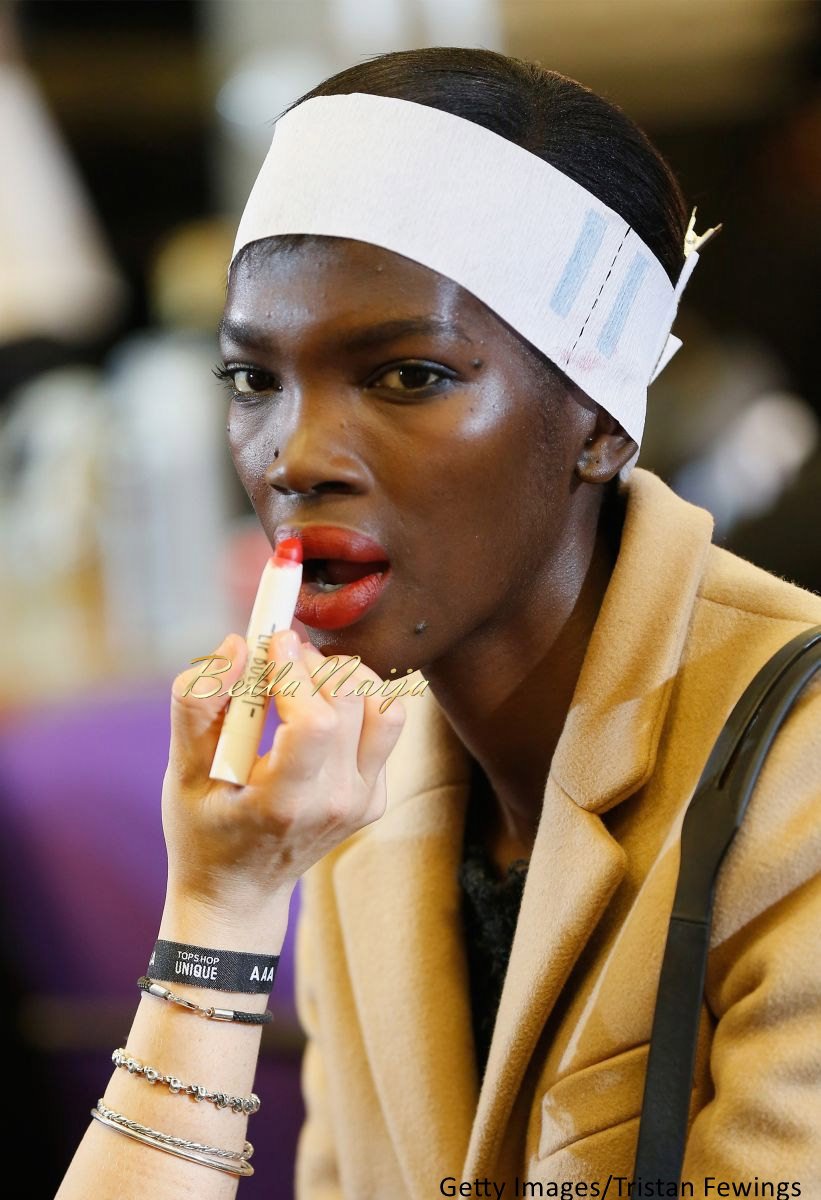 ***
We have absolutely loved watching Aamito grow into a favourite at fashion weeks. We can;t wait to see more of her.
Share your thoughts on your best look!
Photo Credit: Getty Images/Mike Coppola | Arun Nevader | Fernando Leon | Ian Gaven | Tristan Fweings | JP Yim| Fernanda Calfat | Vivien Killilea