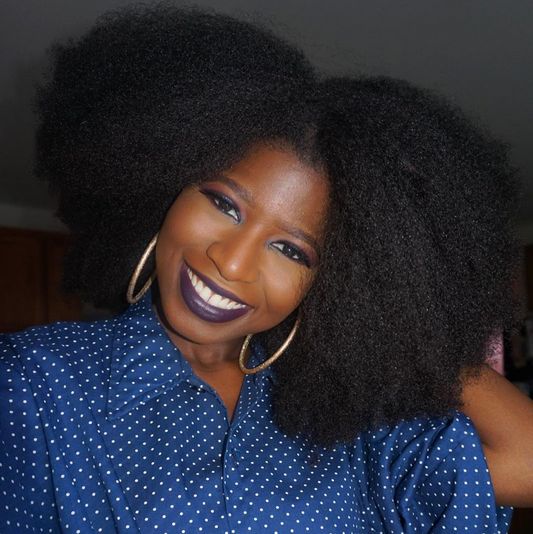 There are many things I love about the natural hair community. Apart from their drive to object the world's standard of beauty, they are a real community that shares with and cares for its members.
Speaking of sharing, BN Beauty has a natural hair tutorial that is sure to help you out with your next blow out. Nigerian natural hair & beauty vlogger, Temitope Ogundeji a.k.a Naturally Temi is a member of the #TeamNatural hair community with a full 4c mane, and loves to share tips and tricks for taking care of and styling your hair.
Today, she is sharing how to achieve a blow out on your hair without heat. The key is to do it when you already have a stretched out hairstyle, which will make blowing out very easy.

So, how does she do this? Temi simply uses a teasing brush and works it through her hair from the tips/ends to the roots. As you gradually do this, your hair will stretch out and become fuller and less tangled.
Watch!

Photo Credit: @NaturallyTemi (Instagram)