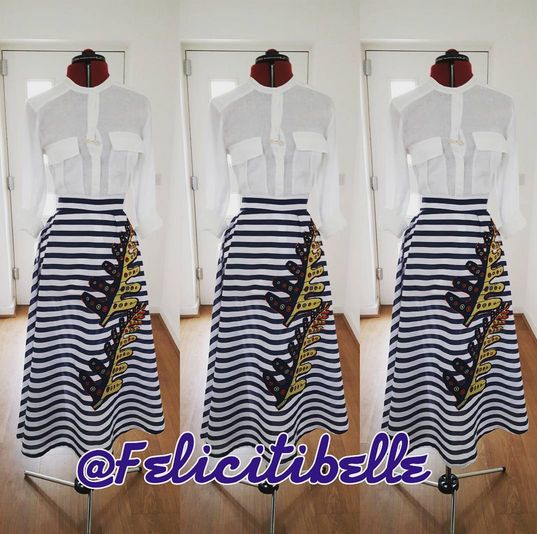 Nothing beats a statement skirt!
Today, BellaNaija Style is here with a great way you can save up on your next statement piece with a fun Do-It-Yourself video from UK-based custom made fashion designer & stylist – Phola of FelicitiBelle.
She will be sharing how to design & create beautiful pieces in quick and helpful videos in her "Behind the Seam" series. Today, we are learning how to make a statement monochrome pattern flare skirt that will definitely have you be the centre of attention.
The skirt has been created with a striped monochrome fabric, and cut out floral prints from a separate ankara fabric. It also features pockets at the sides and a thin waist band.
What you need:
– The relevant fabrics
– A sewing machine
– Needles & thread
– A pair of scissors
– A mannequin
– A piece of coloured chalk
– Measuring tape
Watch

Photo Credit: @FelicitiBelle (Instagram)