From the dramatic looks to the stunning outfits, there was a lot to absorb on the red carpet at the 2015 Aquafina Elite Model Look Nigeria's Grand Finale which held at Eko Hotel & Suites, Victoria Island on Sunday, September 13.
Click here for all the red carpet looks.
A number of looks got people talking on social media and we'd love to get out BN fam's thoughts.
***
Crop Top Fever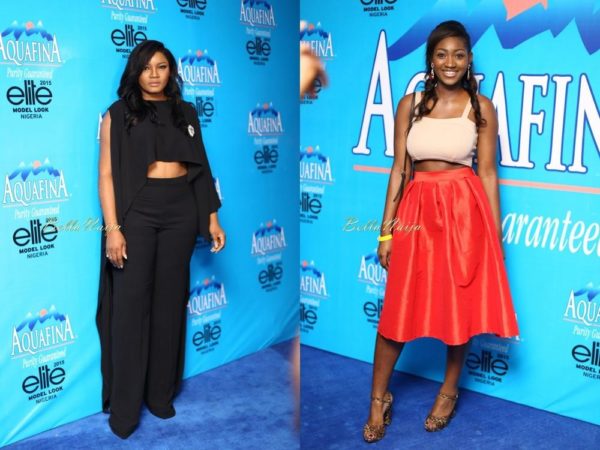 Nollywood actress Omotola Jalade-Ekeinde and her daughter Meraiah attened the 2015 Aquafina Elite Model Look Nigeria event together and they rocked similar looks with crop tops that showed off their enviable toned stomachs.
The Ekeinde ladies got people talking with their matching looks as people complimented Omotola especially on her black Beryl Set outfit from Nigerian label, Wanni Fuga.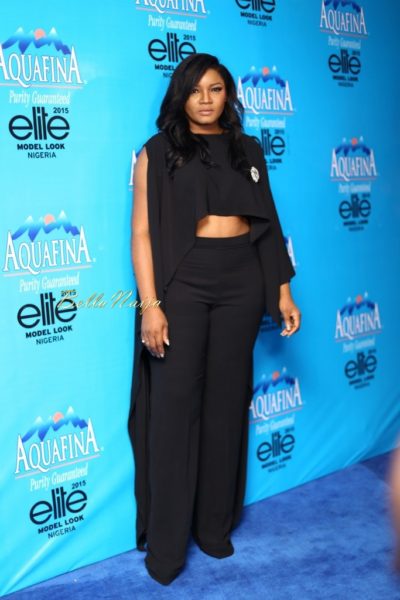 Meraiah completed her own outfit with a bright red skirt and leopard print block heels.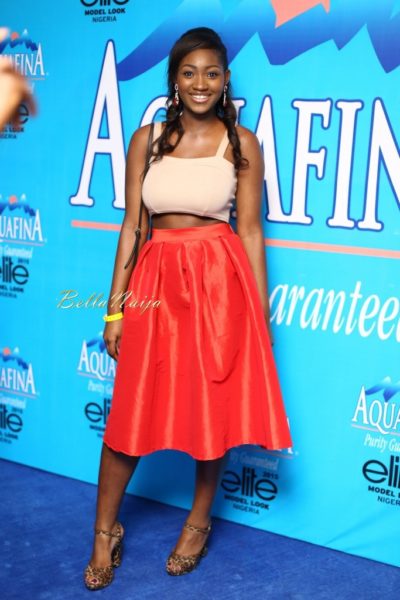 Don't you just love their mother-daughter outfit for the event?
Bullet Proof
The last time someone wore a bullet proof vest to an event it was Kanye West and it got people talking.
Last night, rising designer Ifeanyi Nwune got people talking also with a bullet proof vest over his black sheer shirt and black pants.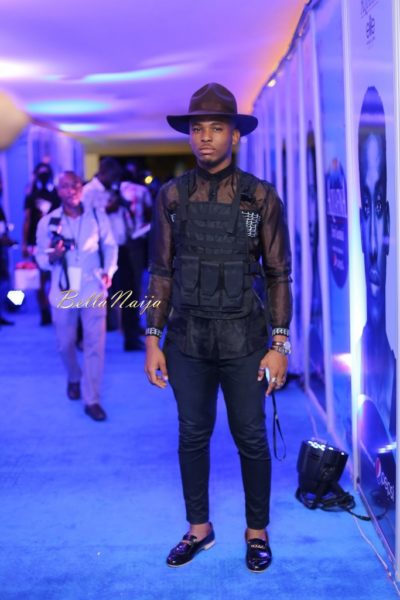 The vest wasn't his only accessory for the night. He added a Pharrell-inspired hat to complete his look.
One Leg In, One Leg Out
The lovely guest made a style statement with her outfit to the 2015 Aquafina Elite Model Look Nigeria.
She opted for a two-piece outfit, choosing a high-necked crop top and an interesting pair of pants.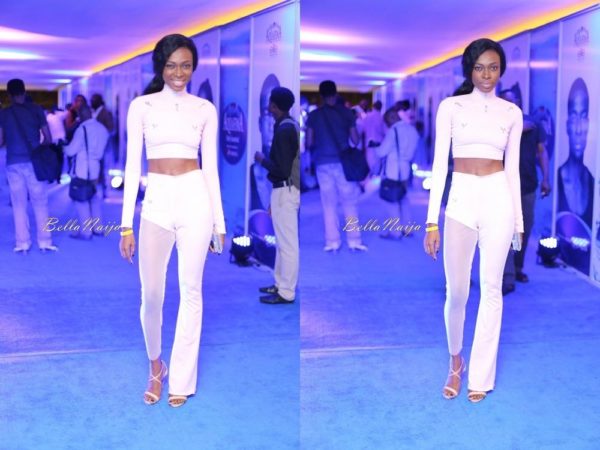 Her pants had two different designs on each leg with one being sheer and tight while the other leg was flared.
Who's That Girl?
Idia Aisien caused more than a few people to stare as she arrived for the 2015 Aquafina Elite Model Look Nigeria in a fiery red latex dress from Atsuko Kudo – a dress that has been seen on Kim Kardashian and Rita Ora in the past.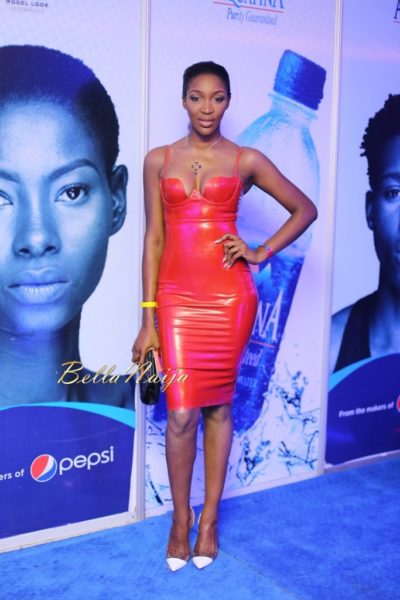 Idia Aisien, who is a model and a talk show host, accessorized with a black clutch and a pair of white pumps.
Did you spot any other interesting looks from the 2015 Aquafina Elite Model Look Nigeria?
Photo Credit: Insigna Media