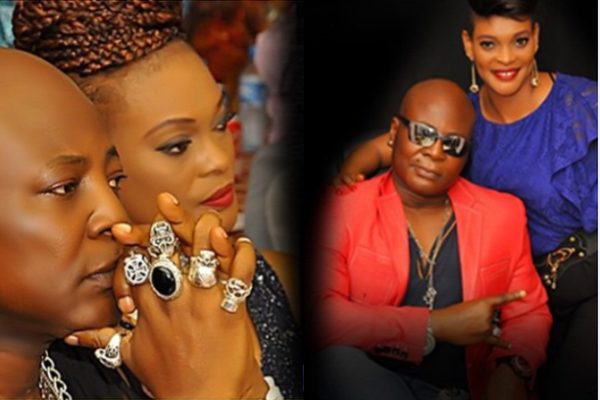 According to news reports surfacing online, Veteran musician Charly Boy has gotten himself a second wife – a Nigerian-Ethiopian called Ify Koko.
He reportedly revealed this information to News Agency of Nigeria (NAN) in Abuja recently.
The controversial musician, who has been married to Diane for 37 years with 5 children, explained that he met Ify Koko when she called into a radio show about a few ago and they made things 'permanent' a few months ago.
Charly Boy and Diane (Lady D) celebrated their wedding anniversary with loving words a couple of months ago (click here if you missed it) but he says that hasn't affected his new marriage.
According to him 'Diane is still with me, we are not divorced. We have been happily married for 38 years now and she is the Chief Mother of my home and all my children, and that is not changing. She goes no leave, no transfer. Every other woman I have live in their separate places. I really don't see the big deal about it; People are over blowing the whole thing. I am an African man, and I can marry as much as I can take care of, and I don't believe in divorce'
Talking about his new wife, he reportedly stated that:
I met her on another radio show. She was one of the callers and that was how it all started. I have known her for over a year now until we decided to make it a permanent thing few months ago.

Some body of my status needs more than one wife; I need many wives, many children and plenty of love that will do it for me.

Koko is the 18th woman in my life right now and she is the latest. As you can see, I am looking younger because I am very happy with my new bride, who is very beautiful and supportive. I have also decided to go on air with her because she has something to bring to the table; she is an advertiser and human resource manager.''

I am now married to Ify Koko, a Nigerian-Ethiopian.

We have agreed to come together to co-host my radio program: "Talk Junction" on FRCN network every Saturday by 10.30am.
While a number of people seem to believe him, others believe he is simply trying to promote his new radio program.
What are your thoughts?