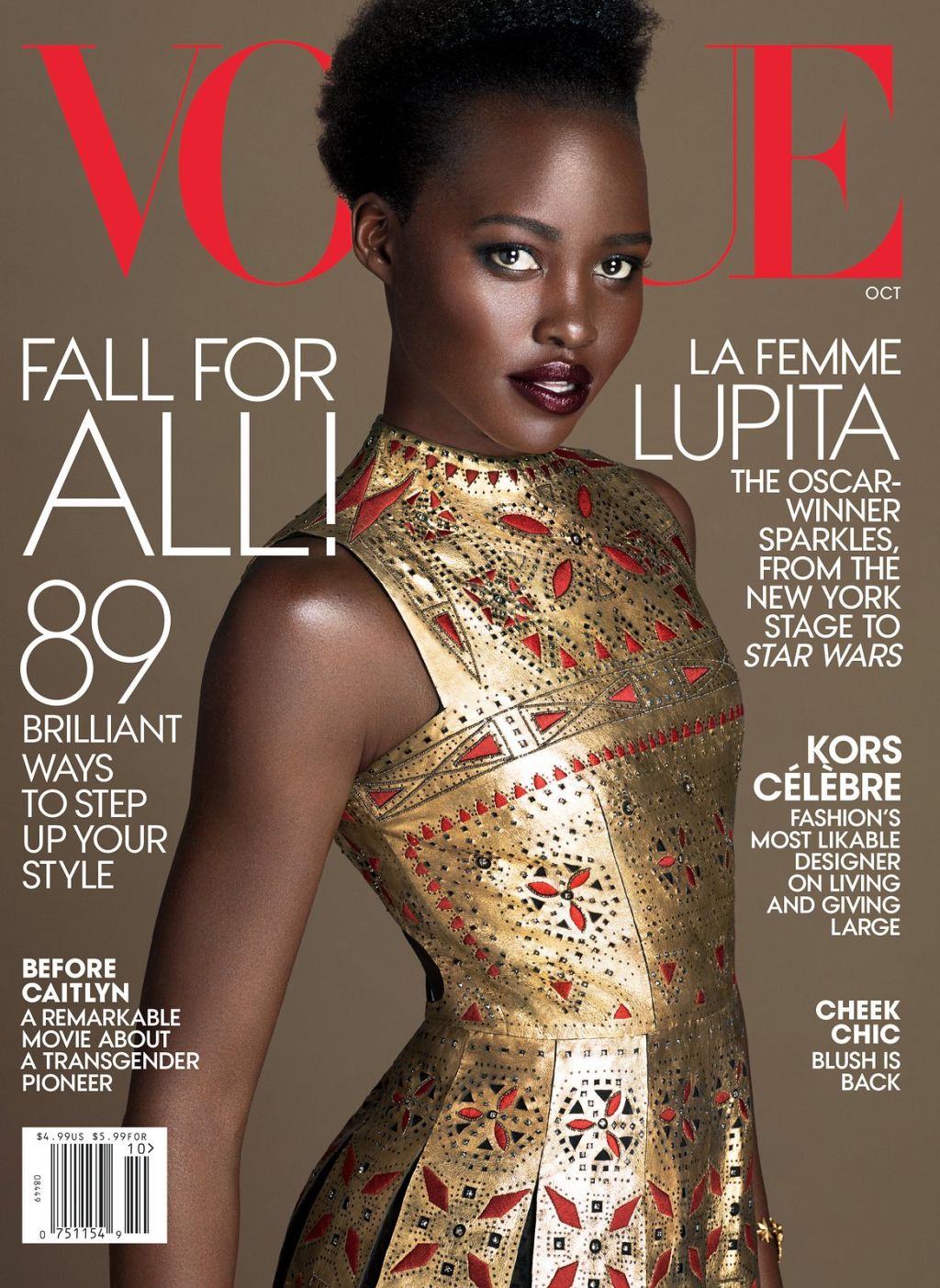 Lupita Nyong'o has landed another Vogue cover and it's a fabulous one!
Sampling some of fashion' s favourite Fall 2016 collection pieces, the actress, who got her first taste of super stardom for her role in Steve McQueen's 12 Years A Slave alongside Chiwetel Ejiofor, covers the magazine's October 2015 issue.
In the issue she talks about her 4 upcoming film projects, including the highly anticipated Star Wars: The Force Awakens movie and The Jungle Book, family, high fashion and more.
In the interview with Vogue, Lupita dished on her first encounter with fashion at the age of 5. She said – "Presentation is extremely important in Kenya. You dress formally. You can't just wear flip-flops. My mother always had her own style. She wore A-line, tea-length flowery dresses, very well fitting. Her nails were always perfectly done."
"Salons were a big feature in my life. We would go every two weeks to get our hair braided, washed, or treated. That's where I read American, British, and a few African magazines. Then I would design my own clothes. In Kenya it's much cheaper to get clothes made than to buy them. We would have everything run up by a tailor, or my aunt Kitty, who is very creative, would sew things for me."
She also talked about acting in Kenya, what intrigues her about fashion and more. Read the rest of her interview on Vogue.com.
Her love for fashion clearly shows in this fabulous fashion editorial. She wears pieces from Givenchy, Gaultier Paris, Atelier Versace, Dior and more, as she strikes ethereal poses at vintage-set locations. We are completely loving it.
See a few editorial shots below:
To see more editorial photos, visit Vogue.com.