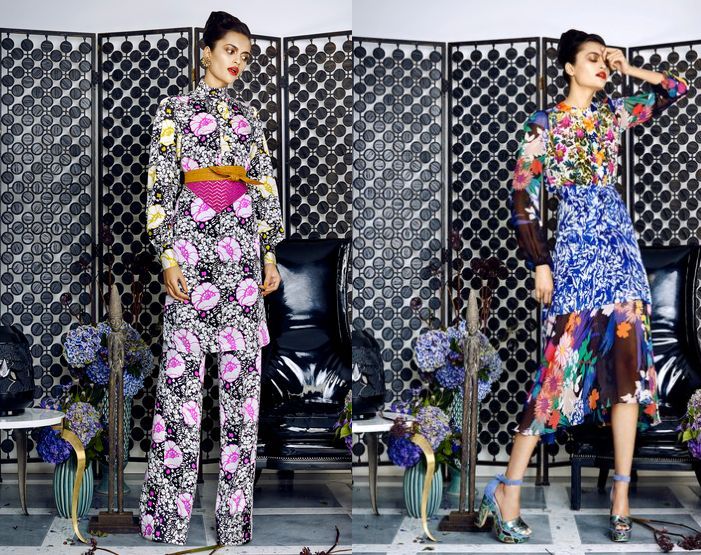 A few days ago, the London Fashion Week for 2015 kicked off, and London-based Nigerian designer Duro Olowu showcased his collection for Spring/Summer 2016. We've seen a lot amazing pieces from the designer in the past , and this one is no different.
Duro Olowu, who designed his first dress in 2005 and was named the British Fashion Awards New Designer of the Year in the same year; is known in the African & International fashion industry as a master of mixing and matching prints. And his offering for S/S 2016 – inspired by the life and work of the 1930 Indian painter, Amrita Sher Gil, is all about using Amrita's paintings as the basis for the printed pieces.
We love the ethereal poses from the model, Nataschsa, which show off the intricacies of the pieces and delicate prints.
See the collection below:
Photo Credit
Photography: Luis Monterio (Instagram: @LuisMonterioPhotography)
Makeup: Maria Papadopoulou (Instagram: @MariaPapadopoulo)
Hair: Chrysostomos Chamalidis (Instagram: @ChrysostomosChamalidis)
Model: Natascha Ramachandran (Instagram: @Natascha_Ramachandran)
Shoes: Paul Andrew (Instagram: @PaulAndrew)
To find out more on Duro Olowu, visit: www.duroolowu.com.