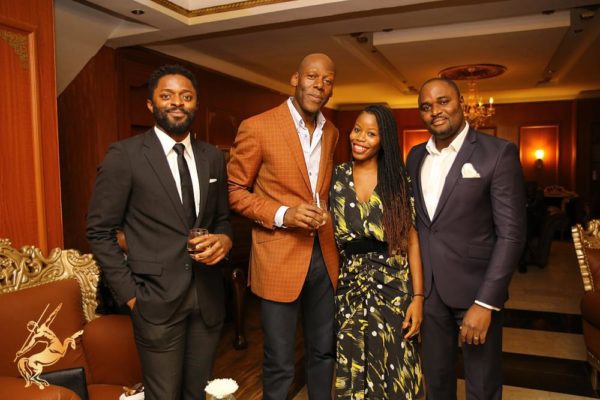 As part of its culture of celebrating excellence and perfection, Fine Champagne Cognac Rémy Martin has opened a first-of-its-kind exclusive membership XO lounge in Lagos, Nigeria.
Called the Rémy Martin XO Centaur Club, the lounge was opened on Sunday, September 20th, 2015 in Lekki Phase 1, Lagos. The event which exuded the understated opulence of the House of Rémy Martin is part of a defined initiative designed to honour success and achievers in the Nigerian society.
Guests were given a special Rémy Martin XO treat, as they were well enlightened through video sessions and materials displaying the proud heritage of the House of Rémy Martin. The night also had a touch of fine entertainment as guests enjoyed culinary delights while classical jazz tunes played softly in the background.
See photos below:
________________________________________________________________________________________________
Sponsored Content