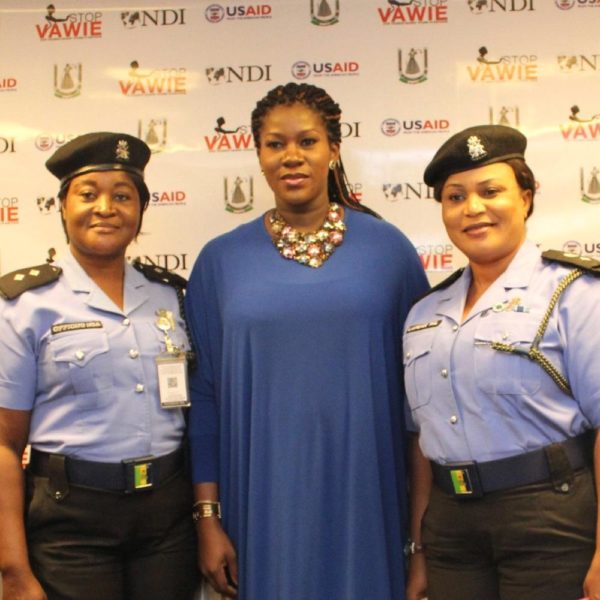 NDI & USAID have announced Stephanie Linus as Ambassador for the 'Stop Violence Against Women In Elections' Campaign.
The announcement was made yesterday at the Transcorp Hilton Hotel in Abuja.
Stop-VAWIE (Violence Against Women In Elections) Campaign is a project that seeks to create public awareness on various forms of violence against women before, during and after elections in Nigeria, which often militates their active participation in the electoral process.
Stephanie, who is very passionate about the cause and happy to be an ambassador, pledged her full support to the campaign.
She said, "I pledge my full support, my voice and everything within my capacity to make sure that these issues are brought to light and to help educate people about this violence and see ways we can put an end to it so that we can have a better society for ourselves and the future generation."
See photos from the event.