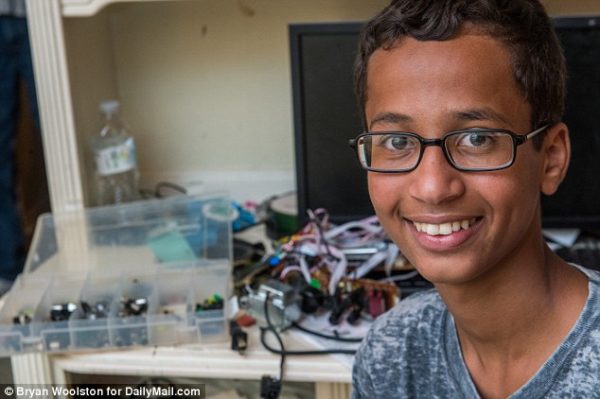 Ahmed Mohamed, the 14-year-old Muslim American boy arrested for bringing a homemade clock to his school, that was mistaken for a bomb, is moving to Qatar after accepting a scholarship offer to study there.
Mohamed's family announced the news via a press statement, just shortly after the teen was at the White House for an astronomy night hosted by President Barack Obama, Punch reports.
Mohamed accepted an offer from the Qatar Foundation to study under its Young Innovators Programme.
"This means, that we, as a family, will relocate to Qatar where Ahmed will receive a full scholarship for secondary and undergraduate education," the statement reads in part.
Expressing his excitement about the opportunity, Mohamed said, "I was really impressed with everything that Qatar Foundation has to offer and the campuses are really cool. I got to meet other kids who are also really interested in science and technology. I think I will learn a lot and also have lots of fun there."
Photo Credit: Daily Mail