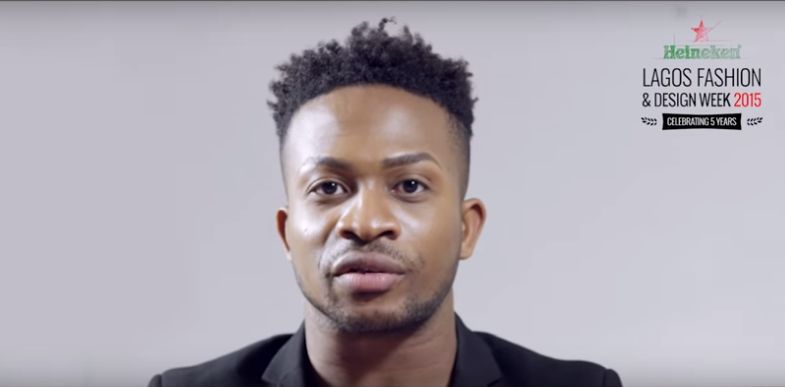 For the past 5 years, Lagos Fashion & Design Week has remained dedicated to the growth and promotion of creatives in the industry by nurturing, fine tuning & rewarding their skills, and providing them with a solid platform for achieving their goals.
This vision is primarily centered on providing on-going support to designers via mentorship, education and capacity building as well as opportunities to present their work before an audience that facilitates commerce. As LFDW marks its 5th Year Anniversary, it is time to take stock and access its significance in the Nigerian Fashion Industry since its debut in 2011.
Omoyemi Akerele (Founder, The Style House Files & LFDW) says – "At the heart of the Lagos Fashion and Design Week platform is the fundamental vision to position Lagos as a global destination for Africa's finest fashion design talents. Through LFDW, they present their collections, grow their fashion businesses and contribute to the sustainability of Nigeria's Creative Economy."
Watch industry professionals like Designer, Lisa Folawiyo; Photographer, Kelechi Amadi-Obi; Creative Director of Fashion Focus, Wadami Amolegbe; Makeup Artist, Bimpe Onakoya; Model Uju Nwobodo, ThisDayStyle Editor, Funke Babs-Kufeji & More talk on the importance and need for LFDW, how far it's come and its essence in the African and International fashion scene.
***
#HeinekenLFDW2015 5th anniversary celebrations will kick-off tomorrow 28th October, 2015 with Tiffany Amber Nigeria. The 4 day line-up will feature a remarkable list of designers, including, Orange Culture, Mai Atafo, Meena, Lanre Da Silva- Ajayi, Grey, Iconic Invanity, Bridget Awosika, Iamisigo and the #HeinekenLFDW Top 16 Fashion Focus Finalists among others, who will be presenting their Spring/Summer 2016 collections.
Major highlights this year are: The HeinekenLFDW Lounge; the experimental space is a must-see in this year's LFDW schedule. The Fashion Business Series which holds on the 29th & 30th of October 2015. It is a recommended must for Creative Entrepreneurs who want to improve their business operations. In adiition, the X Retail Exhibition Space which runs from Day 2 – 4, will feature a curated expose, profiling the revolutionary work of African fashion creatives in the past 5 years.
Heineken LFDW sponsors Maybelline and Fayrouz will lend their continued support to Heineken LFDW as the brands continue to be positioned as stakeholders in Nigeria's rapidly evolving fashion industry.
Media Partners: Style Mania Magazine, BellaNaija.com, Cool FM, Kamdora, Guardian, Genevieve Magazine, Pulse.NG.
Official Style Partner: StyleVitae.com
_________________________________________________________________________________
BellaNaija is a Media Partner with the Heineken Lagos Fashion & Design Week