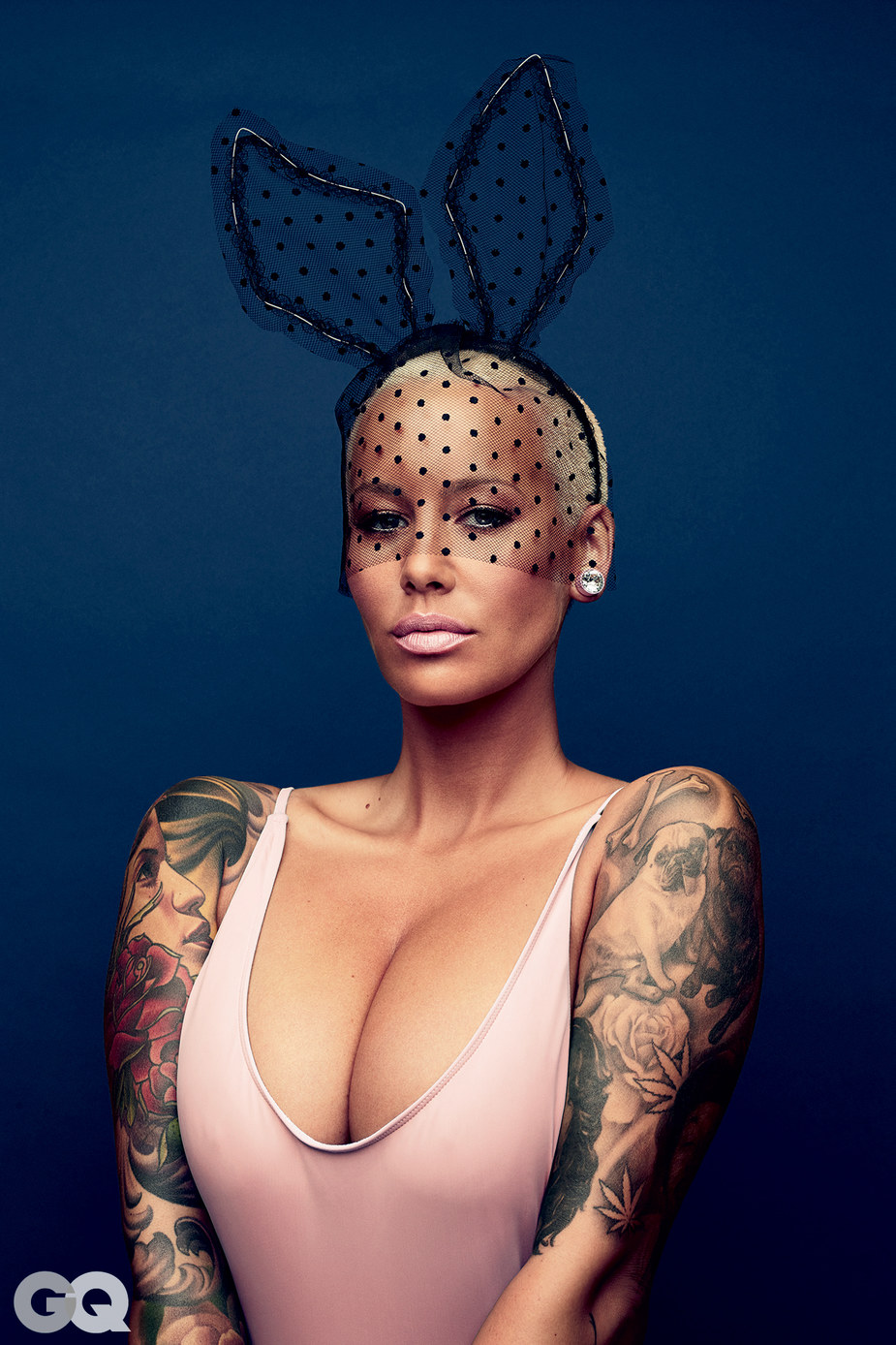 Amber Rose was excited to do a feature interview including a revealing photoshoot for GQ Magazine.
However, she was sorely disappointed with the result as she felt the magazine presented her in a bad light. Here is what she said on Instagram
Really @gq??? I'm so much more then Kanye's Ex or Wiz's baby's mama. Damn, why the f* did u guys reach out to me for this article and photoshoot? To dumb me down? I talked about feminism and my Slutwalk… Wtf nice title smh I expected so much more from u guys and I'm so disappointed. I was so excited to be featured in GQ not realizing I was shooting for a tabloid. My slutwalk was for ignorant s*it like this. Oh "Her beautiful dark twisted journey to the top"? Nice pun. Negative af. Thx for nothing.
Amber was responding to the introduction to her article and tone of the feature as presented in the magazine.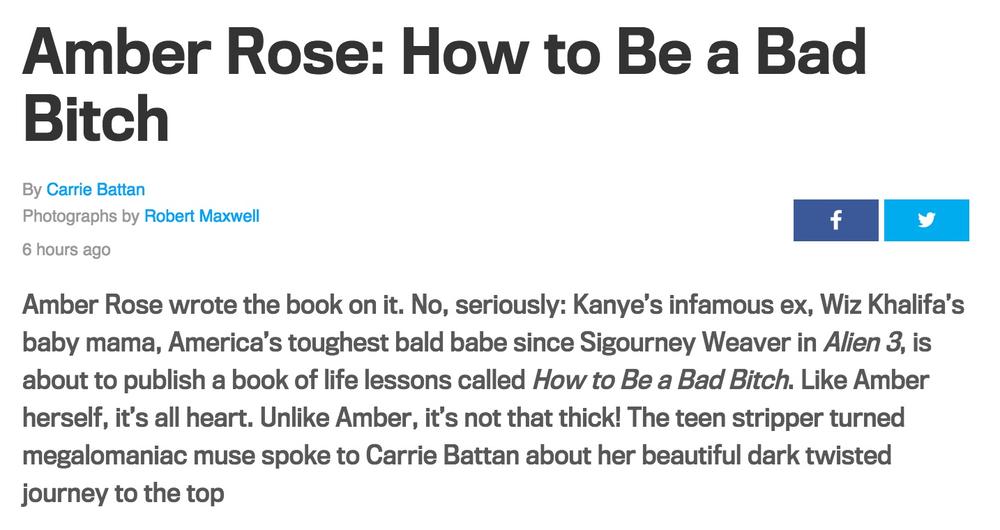 Amber's feature is actually really interesting and gives insight into the life of one of Hip-Hop's most popular vixens.
Excerpts from the Feature
The Most Famous Girlfriend
Let's get this out of the way: Amber Rose is the most famous girlfriend in rap history. She went from the streets of South Philly to the stripper pole to the background of music videos to Kanye's arm, where she stayed for two of the most turbulent years of his career—the period following his mother's death in 2007, and the ambivalent reception to his post-Graduation follow-up, 808s & Heartbreak—all while becoming an object of fascination and lust among music fans and gossip blogs.
On her Possessions & Lifestyle
"I have my own house. I have a Ferrari. I have a Jeep. I have an Escalade. I have two Can-Ams. I have a beautiful son, two assistants, lawyers, business managers, management, and access to pretty much whatever I want," she says. "It does become intimidating for a man. I do feel more comfortable with someone who's living up to par with me."
On World's Double Standards which Inspired her Book
Why does the world value women as sexual objects but then tear them down for enjoying their own sexuality?
"As a woman, it's like…f*! You have to act like a nun for a guy to respect you. And even if you do wait to have sex and you're very comfortable and you do exactly what you want to do in that moment, you have to be very careful because you don't want to be looked at as a ho," she says, exasperated. "How do you win? You do exactly what you want to do. And if it doesn't work out, then he's just not meant for you."
Wiz Khalifa's Cheating
But shortly after Sebastian was born, Rose says she walked in on Khalifa cheating on her in spectacular fashion, with a set of twins.
On the Tyga/Kylie Jenner/Kardashian drama
"I really went in on Tyga. He'd been texting Blac Chyna, saying, 'I really want my family back'—but he was out with a 17-year-old," she explains, careful not to say anything that might come off like the exact kind of woman-hating she despises.
On she & Kim Kardashian West being similar
Rose wants America to consider the possibility that she and the Kardashians are not so different, that they are all women clawing their way out from the maligned underbelly of culture in search of something greater. Rose, born Amber Rose Levonchuck, grew up poor in South Philly with a waitress mom and a military dad who divorced when she was six. She started stripping at age 15, a profession she remembers as invigorating, not tragic. "Best fucking time of my life," she says. "I'm not going to say young girls should go be dancers. But that was my journey, and I don't regret it."
On her new boo
Later this afternoon, Rose will head uptown to meet the new guy she's dating. It's someone famous, but she won't give me any hints. (It's not Machine Gun Kelly, the rapper she's been linked with in recent months.)
You can read the full feature and see the accompanying photoshoot HERE