Hey style lovers! It't time for another BN Collection to Closet – the fab feature that allows us appreciate our amazing Africa designers, by shining a light on those who #BuyAfrican.
Today we are closing the work week with a classy piece from Nigerian womenswear label – CLAN. Who's rocking it – model & actress, Makida Moka.
Enjoy!
***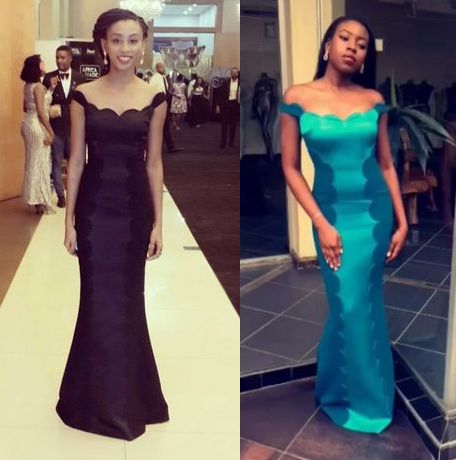 Fab fashion label, CLAN, is the affiliated label of one of the biggest fashion brands in Africa, Deola by Deola Sagoe. Created by her 3 daughters – Tiwa, Teni & Aba Sagoe, the fashion label kicked off in 2011 with their debut collection – Rampage by CLAN. A year later, the brand showed a steady rise as they showcased at the 2012 Arise Fashion Week Africa, with a collective of clean cut pieces. Click here to check it out.
Since then, they have helped pave the way for young fashion brands in Nigeria. They've showcased alongside their mother's label at the New York Fashion Week 2014, have become a favourite for celebrities like Angela Simmons, Eku Edewor, Zainab Balogun, Tracy Nwapa, Osas Ighodaro, Mo'Chedah, Seyi Shay, Maria Okan and many more for classic and timeless pieces, and keep pushing the envelope.
The brand's latest collection – "Kasumi" – definitely paints them as a label that not only has what it takes to stand on its own two feet, but one that will continue to surprise for years to come.
Now to the fashionista who reminded us of just how much we love a classic CALN piece – Makida Moka. The model/actress stepped out yesterday at the Tinsel Charity Ball in this figure-hugging scarlet CLAN dress. Makida rocked the dress, which is a mix of 2 fabrics, in black and looked very lovely.
See an image of the piece worn by one of the designers – Teni Sagoe; and another of Makida with TV presenter & actor, Akan Nnani.
Photo Credit: @TheMakidaMoka | @Akah_Nnani | @Clan_Diaries (Instagram)