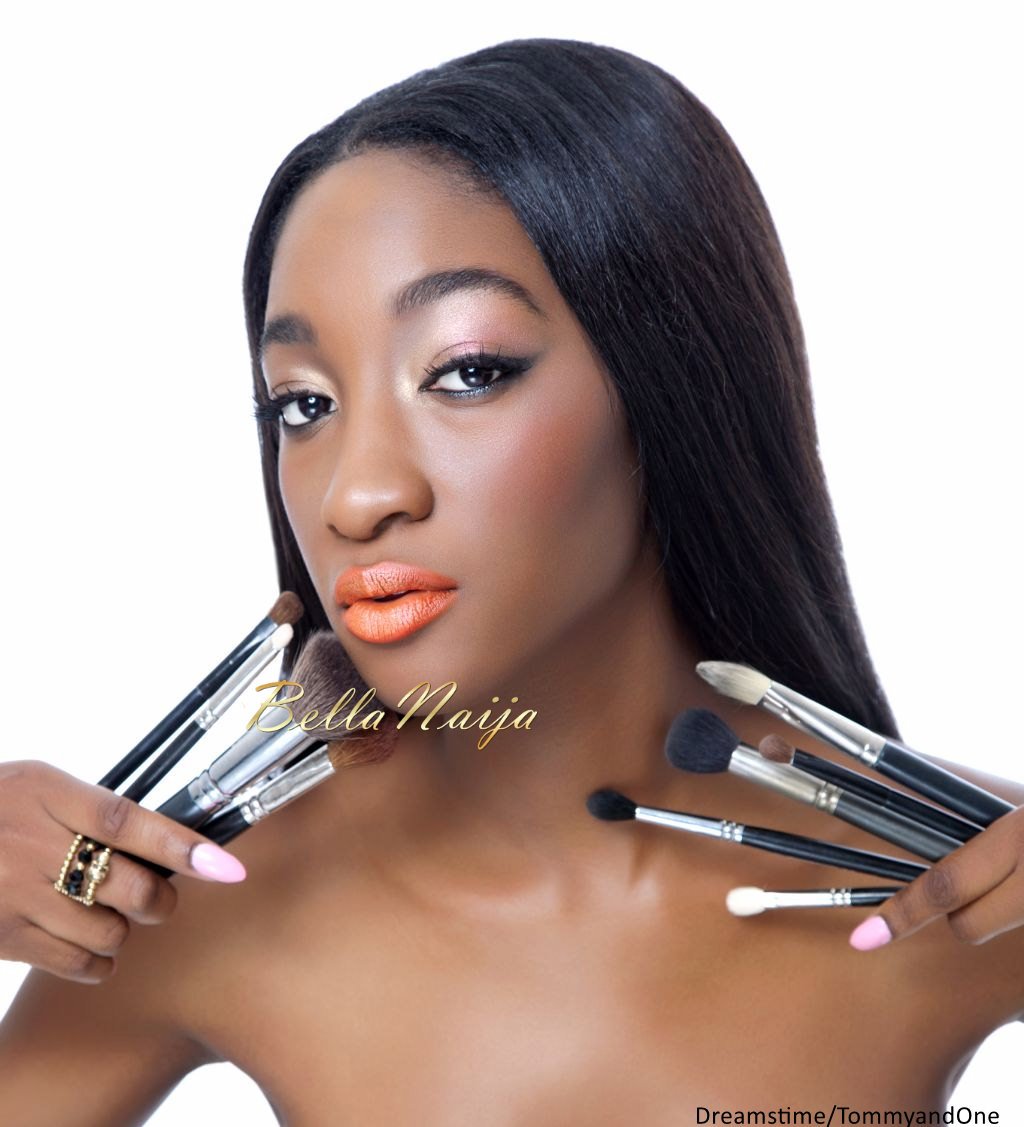 With the 'Ember' months approaching, the days are getting colder and darker; and fashion advice dictates that our makeup choices should as well. However, bold looks can be scary and difficult to pull off. Thankfully, I'm here to help out.
From rocking colourful eyeshadows and bold lips to getting some colour in your hair, I am going to share tips on how you can let go of your worries, and rock these fab trends. If you're not sure how to master bold beauty trends, here are a few expert tips on how to incorporate them into your everyday looks as the year draws to a close.
Enjoy!
Eyes
Bold eyeshadows are a great way to bring life to your face. But remember they can make or break your perfect makeup look. So, here are some helpful tips.
1. When it comes to applying bold makeup on your eyelids, you can make anything work. However, you have to figure out which colours match, and always remember to manage the colours so one doesn't overshadow the other.
For example, you may be wondering if blue eyeshadow and red lipstick can work together. The answer is yes. However, they need to be managed. Not all shades of red and blue can look great together.
A dark red lipstick and a navy blue eyeshadow often yield nice results, but a darker shade of red and blue-based eyeshadow will definitely work much better.
2. If you are not sure a combination of bold eyes and lips is your thing, you can always follow one of the founding rules of makeup – "When rocking bold eyeshadow, keep the rest of your face simple". This is a great option because it attracts attention to only your eyes and nothing else.
3. Also remember to always take your skin's tone and undertone into consideration. Pick colours that complement your skin, and you'll do just fine. Don't know much about skin undertones? I'll be doing a post on that soon!
Lips
Everyone has been loving the bold lip lately. From glossy to matte, bold and deep hues are in and you can rock it too.
Hot off the catwalk from New York Fashion Week, one colour that seems to be heating up the beauty waves is gold lipstick. It is a fun and glistening new trend that can be adopted to suit your style. Here are some tips to help you rock it or any other daring lip colour.
1. If you would like to try the gold lipstick out, you can start by building it up. The gold lip can be very aggressive, so it's best to work your way up. A great way to do this is to apply some gold lip gloss on your lips and let some of your original lip colour show through. This gives it a more natural look.
An extreme alternative is to go for a more pigmented texture.
2. Contrary to the bold lip trend, it might be best not to have the rest of your face in gold tones as well. You can take the simple route with the rest of your face in neutral tones, or try something fun with a bronzed glow or some dark solid colours. The same applies if you're working with other bold lip colours.
Hair
Coloured hair was one of Summer's hottest trends, and you can also rock it in Winter. As unfair as it may seem, not everyone can pull off this trend and expect to be taken seriously. Purple, blue or green hair is often seen as a sign of rebellion, but it doesn't have to be this way. See some hot tips below;
1. If you don't feel like going deep into this trend and showing up to work with a purple rinse or a head full of grey hair, no problem! That's what the 'ombre' and the 'sombre' hair trends were created for.  The dip-dye of the 'ombre' trend allows you to try out any colour in small batches, and the 'sombre' hair trend is the more muted version of an 'ombre'.
2. You can go for a more subtle shade with deep auburn or oxblood – this way the change isn't drastic.
3. If you don't want to commit to a specific colour by dyeing your own hair, you can try dying your weave instead to get a feel of what colour suits you the best.
***
Whatever you do, ensure you're able to embrace some of the season's hottest beauty trends, and in the end just have fun with it and make it work for you!
Photo Credit: Dreamstime/TommyandOne