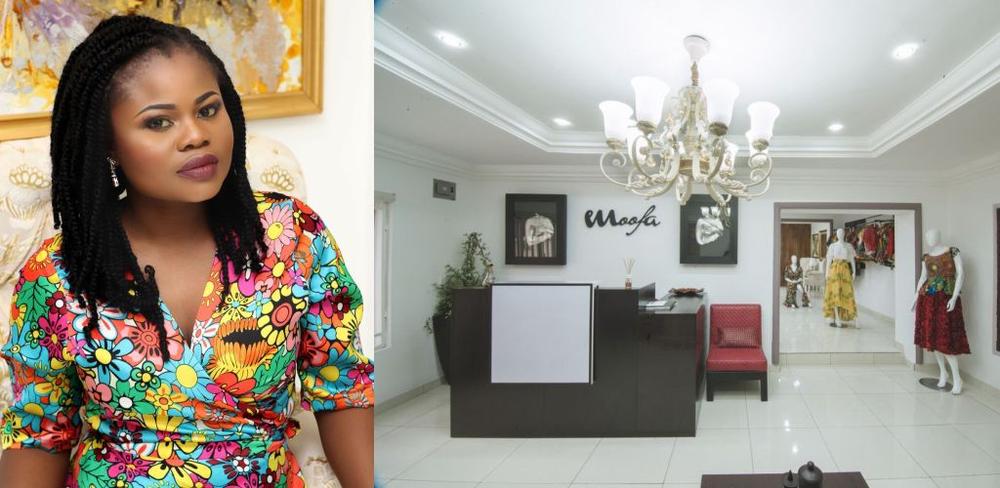 Nigerian womenswear fashion designer, Yinka Arolambo of Moofa has some exciting news – she has launched an uber-stylish showroom in Lagos!
The brand's creative director has been designing fab pieces for 7 years now, and is excited to unveil the new showroom situated  in Dolphin Estate, Lagos Island. That's not all, she is also debuting a brand new logo for the brand.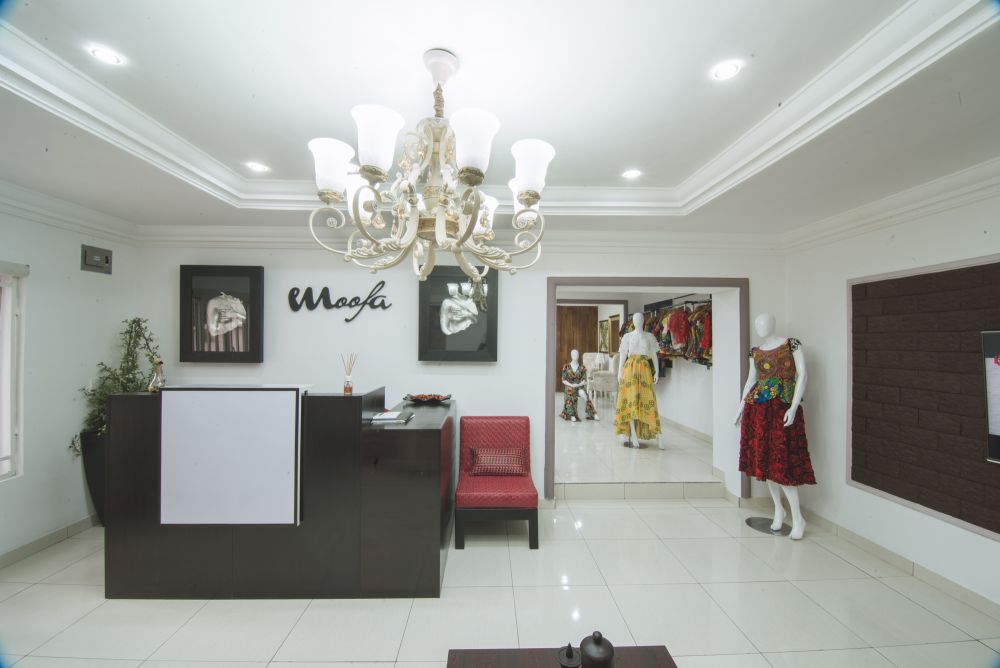 Moofa's showroom, which has 5 large rooms, has also been designed to cater to its customers with a cosy ambiance, luxe decor and the label's pieces at every glance.
Speaking on the new space, Yinka Arolambo says – "These are pretty exciting times for us at Moofa as we are learning new and better ways of satisfying and engaging with our growing clientele. We recently moved to a new and bigger space, redesigned the Moofa logo/identity and reworked our website as well. Since the move, there's been a ripple effect of newness all around the brand. There's also a renewed energy and interest in the job. We are paying more and better attention to details and also ensuring to maintain our focus on quality and great customer service. The design school is also growing in leaps and bounds which is also pretty amazing. I would also love people to pay visits to our new showroom on 179a Isale Eko Street- Dolphin Estate and I'm pretty sure they will be impressed. It's been seven trying years and a long time coming too."
The showroom is set to officially open for business soon! See images below:
To find out more on the Moofa label, visit their website: MoofaDesigns.com | Find them on Facebook: www.facebook.com/Moofa | Follow them on Instagram: @MoofaDesigns | Follow them on Twitter: @MoofaDesigns