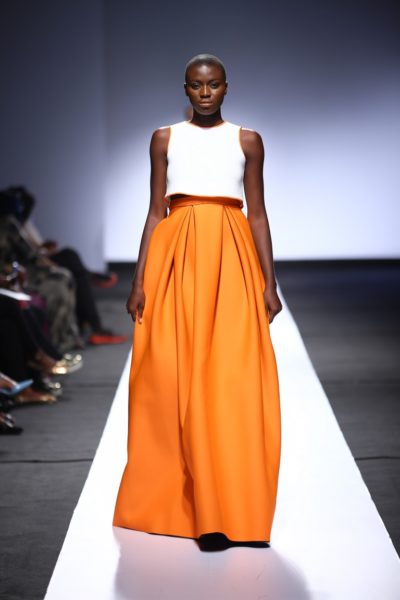 Say hello to Senegalese designer, Sophie Zinga!
Showcasing again on Nigerian soil, models hit the runway minutes ago with pieces from her "Petaaw" collection. A word from her native tongue of 'Wolof', the "Petaaw" collection is an ode to Africa's once monetary system – the cowry shell.
According to the brand – "The cowry shell until this day holds great significance in culture, fashion, and indigenous religious beliefs all throughout Africa."
The collection for Spring/Summer 2016 is sleek and classy with clean hemlines, clean and cowry-coloured pieces and, most importantly, cowry embellishments.
See the collection below!
Photo Credit: Kola Oshalusi (Insigna)