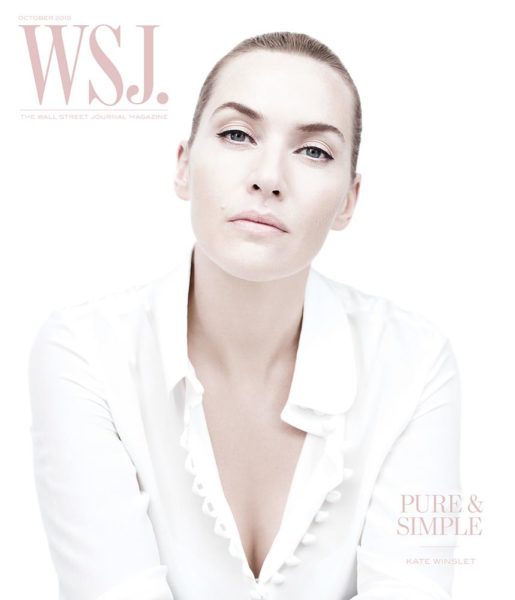 We love this "pure and simple" cover for WSJ Magazine's October 2015 issue, featuring A-list actress Kate Winslet.
In the magazine, the 39-year-old Oscar winner talks about her personal life especially how the world has reacted to her two divorces and having them being termed 'failed marriages'.
She also talks about getting support from her husband, Ned Rocknroll.
Read excerpts below.
On her two divorces: "No one really knows what has happened in my life. No one really knows why my first marriage didn't last; no one knows why my second didn't. And I'm proud of those silences."
On failed marriages: "I know lots of people who are not in the public eye who have gone through several marriages, I really do, and it's just those are the cards that life dealt me. I didn't plan on its being that way . And f-ck me, it hasn't been easy, you know."
On her husband Ned Rocknroll: "Thank God for Ned—really. He's just so incredibly supportive, and he's so much fun. He's absolutely everything to me. And to all of us."
On body image and health: "We all focus on our bodies in our late teens and our early 20s, in a way that is just not cool or healthy. In your 30s, you become aware of staying fit. Now I view my physical self as an instrument that I have to keep going because I'm a mother, and I have to be as healthy as I can for those three people who need me—more than I need for myself to be in a f-cking nude scene."
For more on Kate, visit WSJ.com.