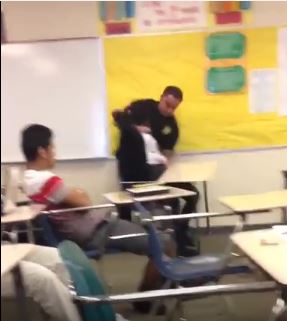 Incidences of police brutality in the United States appear to be on the rise.
In a new video that has gone viral on social media, a South Carolina school officer is shown grabbing an African-American female high school student from her chair, knocking her to the floor and dragging her across the classroom on Monday.

According to Huffington Post, the officer took the drastic action because the teenager had refused to leave the class, as a result, the school officer was called to intervene.
The officer, who has now been identified as Ben Fields, has been placed on administrative leave.