Governor of Rivers State, Nyesom Wike reached out to his people via a televised statement broadcast on state TV. The Governor reiterated his commitment to the state as well as his view that the elections which he won were free, fair and credible.
The Governor explained that the basis for the annulment of the election by the tribunal was based on the INEC card readers which allegedly malfunctioned.
He explained that "it is common knowledge that INEC card readers malfunctioned all over the country" and when that happened, the approved process was followed.
He calls the tribunal's ruling illogical.

Wike's nemesis, former Rivers State Governor and present Ministerial nominee, Rotimi Amaechi arrived in Port Harcourt during the weekend. On Sunday, Amaechi accused the present Governor of diverting a N45billion loan. His statement was made at a special thanksgiving service organised to mark the October 25 ruling of the Supreme Court, which brought him into power as governor in 2007.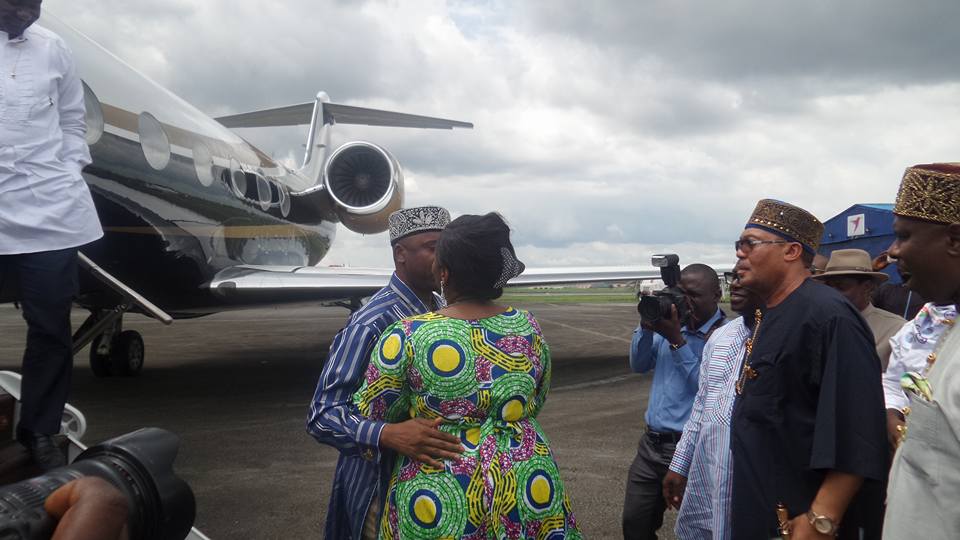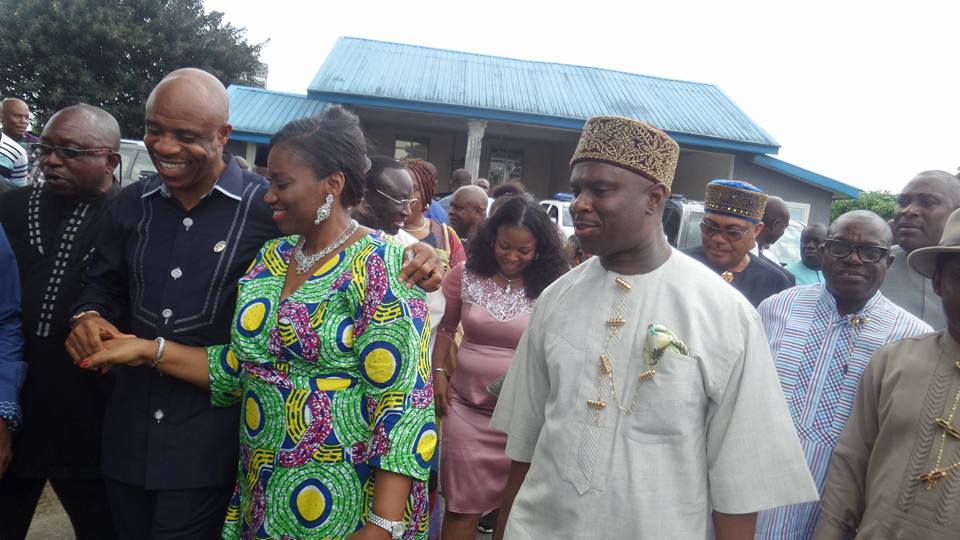 Punch reports that he said, "I borrowed N300bn and I paid N245bn back and I left about N15bn. But now, they are not borrowing to pay contractors. Rather they are borrowing for themselves.
"Borrow to pay contractors not for your purse. They have borrowed N45bn and nobody is seeing it. If you put N45bn in the state economy, the state will be bouncing. They will employ more workers, pay them and you will see things working."
In response to Amaechi's statement, the Special Adviser, Media and Publicity to the State Governor, Opunabo Inko-Tariah, described the allegation by Amaechi as malicious and spurious.
"On the malicious and spurious allegation by Rotimi Amaechi that Gov. Wike borrowed N45bn to line his pocket, it is laughable. Amaechi himself in one of his speeches said Governor Wike would inherit an empty treasury which was fleeced dry by him.

Therefore, if Governor Wike, who inherited an empty treasury, could achieve the level of infrastructural development we are witnessing today and can also clear the unjustifiable liabilities he inherited from Amaechi as evidenced in his speech,where then did he get the money from to do all that that have put smiles on the faces of Rivers people who were despondent and frustrated under Amaechi if not with the loans he collected with the imprimatur of the House of Assembly?

This obviates the need for any further evidence that the loans collected were judiciously applied and in tandem with the reasons for which they were collected. The allegation has no ounce of truth in it. Rivers people are quite intelligent to be deluded by such cheap lies."
The drama continues…