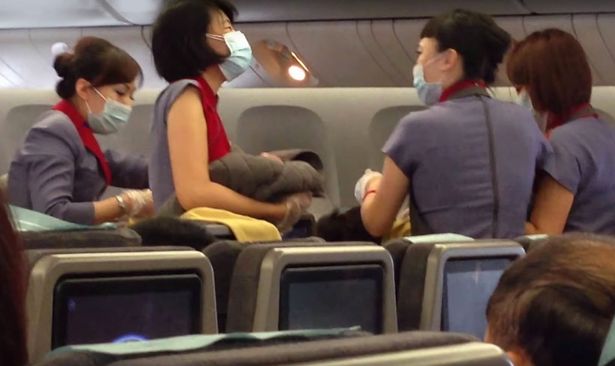 A woman who dramatically gave birth on a plane headed to the United States of America has been sent back home.
The Taiwanese woman was on an China Airlines flight from Taipei to Los Angeles. She allegedly lied about the stage of pregnancy when asked by airline officials before boarding the flight.
She went into labour and eventually gave birth with the assistance of a doctor on board and flight attendants. Her on-board labour and delivery led the plane to be diverted to Alaska so she and the baby could get medical treatment.
Due to the fact that her child was born while she was over US airspace, her child has been granted US Citizenship. The woman was allegedly "desperate" to give birth in the USA. According to Chinese News Website – china.com.cn, She allegedly refused to lie flat to give birth and kept asking "are we in America yet?".
She has been sent back to her home country, Taiwan for US Immigration violations. Details of which remain sketchy but it is speculated that she got her visa using false declarations. It is legal for non-citizens to give birth in the USA. However, intending mothers need to prove financial capability and truthfully declare intentions.
Her baby is currently in the USA with family members as the baby is too young to fly.
In addition, the airline plans to seek damages from the woman for the additional costs incurred due to the diversion especially considering that she lied about the date of her birth.